Cheviot Sheep Show Reports 2019
Royal Highland Show 2019*
(* denotes Flock of the Year counting show)
A big thank you to all the exhibitors, old and new, who increased the entry from 21 last year to 36 this year. Hopefully this will increase for the 2020 show to over fifty. It was one of these new exhibitors who walked away with the championship - someone who has judged the event twice who needs no introduction, Jim Robertson of the Becks.
Leading the way was the 3-shear ram, Castle Crusader who was purchased at Lockerbie in 2017 for £5,500. Brought out by Fred Little this Crossdykes Juggernaut son won a strong old tup class before winning the male championship. The judge, Craig Weir, Mainside, found his reserve male champion from the same class. This was the 2-shear, Catslack Firefly by Catslack Top Spot who was bought in October by George Irving, Mountbenger, for £2,000. The winner of the shearling class was Norman and David Douglas, Catslackburn, with a son of Sprinwells Imp.
Norman and David led the females with a 3-crop ewe on her first outing. The sire of this one was the £4,500 Hislop Ultra. Standing reserve female was James Common & Son, Crossdykes with a gimmer by the home-bred Crossdykes Nimrod. Crossdykes also won the rough ewe class with a Catslack President daughter.
In the championship, Craig Weir picked out his male champion from the Becks to be his champion with the female champion from Catslack having to settle for reserve champion.
Winning the championship was not enough for Jim Robertson, he announced that he and Shaz were getting married later in the year. Many congtatulations to you both.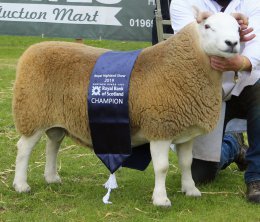 Ram two shear and over
1st & Supreme Champion - J Robertson, Becks
2nd & Res Male Champion - J F Irving & Son, Mountbenger
3rd - J Common & Son, Crossdykes
4th - H & J Mackenzie, Langdale
5th - W N Douglas, Catslack
Shearling Ram
1st - W N Douglas, Catslack
2nd - J Common & Son, Crossdykes
3rd - J F Irving & Son, Mountbenger
4th - J Robertson, Becks
Ewe
1st & Res Champion - W N Douglas, Catslack
2nd - R Bell, Bloch
3rd - H & J Mackenzie, Langdale
4th - Miss Emma Bradbury, Satchells
5th - W N Douglas, Catslack
Rough Ewe
1st - J Common & Son, Crossdykes
2nd - J Robertson, Becks
3rd - W N Douglas, Catslack
4th - R Bell, Bloch
Gimmer
1st & Res Female Champion - J Common & Son, Crossdykes
2nd - J F Irving & Son, Mountbenger
3rd - W N Douglas, Catslack
4th - J Robertson, Becks
5th - Mr J & Mrs K Muirhead, Somerset
Border Union Show 2019*
Judge - Syd Anderson, Alemoor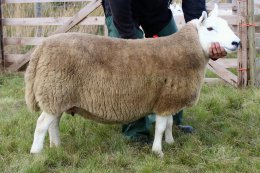 RaM over two shear
1st - W N Douglas, Catslack
Ram two shear
1st - James Smith, Burrows
2nd - W N Douglas, Catslack
Shearling Ram
1st & Reserve Champion - James Smith, Burrows
2nd - W N Douglas, Catslack
3rd - C M Ker, Chatto
4th - James Smith, Burrows
Ram Lamb
1st - James Smith, Burrows
2nd - W J C & S J Weir, Mainside
3rd - C M Ker, Chatto
4th - James Smith, Burrows
5th - W N Douglas, Catslack
EWE
1st & Champion - W J C & S J Weir, Mainside
2nd - W N Douglas, Catslack
3rd - James Smith, Burrows
4th - W N Douglas, Catslack
5th - W J C & S J Weir, Mainside
Gimmer
1st - James Smith, Burrows
2nd - W J C & S J Weir, Mainside
3rd - W N Douglas, Catslack
4th - W J C & S J Weir, Mainside
5th - C M Ker, Chatto
Ewe lamb
1st - W J C & S J Weir, Mainside
2nd - James Smith, Burrows
3rd - W J C & S J Weir, Mainside
4th - C M Ker, Chatto
5th - C M Ker, Chatto
Dumfries Show 2019*
Judge - Rob McTurk, Thornhill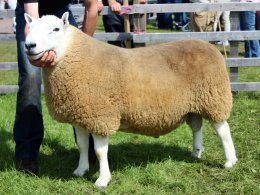 Ram over two Shear
1st - J Robertson, Becks
2nd - R J Menzies & Co, Chanlockfoot
Ram two shear
1st & Champion - James Common & Son, Crossdykes
2nd - James Common & Son, Crossdykes
3rd - D & W Crew, Gall
shearling ram
1st - James Common & Son, Crossdykes
2nd - R H Paton, Castle
3rd - R J Menzies & Co, Chanlockfoot
ram lamb
1st - R H Paton, Castle
2nd - R H Paton, Castle
3rd - J Robertson, Becks
4th - James Common & Son, Crossdykes
5th - T Halliday, Springwells
ewe
1st - R H Paton, Castle
2nd - J Robertson, Becks
3rd - James Common & Son, Crossdykes
4th - James Common & Son, Crossdykes
5th - R J Menzies & Co, Chanlockfoot
Gimmer
1st & Reserve Champion - J Robertson, Becks
2nd - James Common & Son, Crossdykes
3rd - James Common & Son, Crossdykes
4th - D & W Crew, Gall
5th - R J Menzies & Co, Chanlockfoot
Ewe Lamb
1st - R H Paton, Castle
2nd - T Halliday, Springwells
3rd - James Common & Son, Crossdykes
4th - J Robertson, Becks
5th - James Common & Son, Crossdykes
Peebles Show 2019*
Judge - Gordon Jackson, Blackburn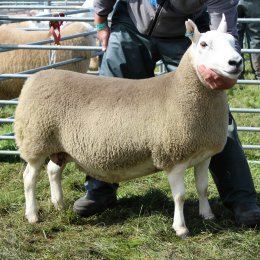 RAM TWO SHEAR AND OVER
1st & Male Champion - J F Irving & Son, Mountbenger
2nd - W N Douglas, Catslack
3rd - W N Douglas, Catslack
4th - B & M Cockburn, Stirkfield
5th - James Smith, Burrows
Shearling Ram
1st - W N Douglas, Catslack
2nd - B & M Cockburn, Stirkfield
3rd - B & M Cockburn, Stirkfield
4th - James Smith, Burrows
5th - James Smith, Burrows
ram LAMB
1st - J F Irving & Son, Mountbenger
2nd - R H Paton, Castle
3rd - B & M Cockburn, Stirkfield
4th - B & M Cockburn, Stirkfield
5th - W N Douglas, Catslack
Ewe
1st & Champion - R H Paton, Castle
2nd - B & M Cockburn, Stirkfield
3rd - W N Douglas, Catslack
4th - B & M Cockburn, Stirkfield
5th - James Smith, Burrows
Gimmer
1st - B & M Cockburn, Stirkfield
2nd - W N Douglas, Catslack
3rd - R H Paton, Castle
4th - W N Douglas, Catslack
5th - James Smith, Burrows
Ewe lamb
1st & Reserve Champion - J F Irving & Son, Mountbenger
2nd - W N Douglas, Catslack
3rd - R H Paton, Castle
4th - W N Douglas, Catslack
5th - B & M Cockburn, Stirkfield
Abington show 2019*
Judge - Willie Nixon, Cooms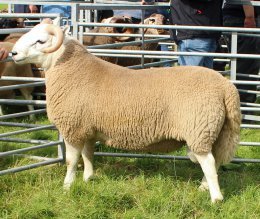 ram two shear and over
1st - B & M Cockburn, Stirkfield
2nd - R J Menzies & Co, Chanlockfoot
shearling ram
1st & Champion & Reserve Champion Sheep - L W Goodfellow, Townfoot
2nd - L W Goodfellow, Townfoot
3rd - R H Paton, Castle
4th - R H Paton, Castle
5th - Linlithgow Farms, Glenochar
ram Lamb
1st - R H Paton, Castle
2nd - B & M Cockburn, Stirkfield
3rd - Linlithgow Farms, Glenochar
4th - Linlithgow Farms, Glenochar
5th - L W Goodfellow, Townfoot
ewe
1st - T Halliday, Springwells
2nd - R H Paton, Castle
3rd - B & M Cockburn, Stirkfield
4th - R H Paton, Castle
5th - L W Goodfellow, Townfoot
gimmer
1st - R H Paton, Castle
2nd - B & M Cockburn, Stirkfield
3rd - L W Goodfellow, Townfoot
4th - T Halliday, Springwells
5th - L W Goodfellow, Townfoot
ewe lamb
1st & Reserve Champion - R H Paton, Castle
2nd - T Halliday, Springwells
3rd - R H Paton, Castle
4th - Linlithgow Farms, Glenochar
5th - B & M Cockburn, Stirkfield
Moffat show 2019*
Judge - Fred Little, Eskdale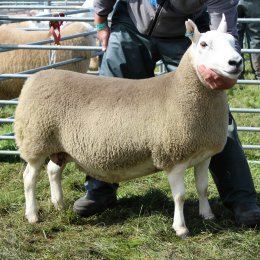 Ram two shear and over
1st - R J Menzies & Co, Chanlockfoot
2nd -J Halliday, Granton
3rd - D & W Crew, Gall
4th - J Halliday, Granton
Shearling ram
1st & Reserve Champion - J Halliday, Granton
2nd - James Common & Son, Crossdykes
3rd - R H Paton, Castle
4th - R J Menzies & Co, Chanlockfoot
Ram Lamb
1st - James Common & Son, Crossdykes
2nd - R H Paton, Castle
3rd - Linlithgow Farms, Glenochar
4th - Hazel Halliday, Dalgare
5th - R J Menzies & Co, Chanlockfoot
Ewe
1st & Champion - R H Paton, Castle
2nd - R J Menzies & Co, Chanlockfoot
3rd - James Common & Son, Crossdykes
4th - T Halliday, Springwells
5th - J Halliday, Granton
Gimmer
1st - R H Paton, Castle
2nd - James Common & Son, Crossdykes
3rd - J Halliday, Granton
4th - T Halliday, Springwells
5th - D & W Crew, Gall
ewe lamb
1st - R H Paton, Castle
2nd - Linlithgow Farms, Glenochar
3rd - R H Paton, Castle
4th - J Halliday, Granton
5th - James Common & Son, Crossdykes
holm Show 2019*
Judge - Walter Douglas, Carlenrig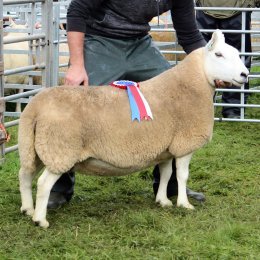 Ram two shear and over
1st - T Elliot, Hindhope
2nd - G Bell & Co, Bloch
3rd - Eskdale & Liddesdale Farms, Cooms
4th - G Bell & Co, Bloch
5th - Bridgewater & Wood, Potholm
Shearling ram
1st & Reserve Champion - F Little, Eskdale
2nd - T Elliot, Hindhope
3rd - T Elliot, Hindhope
4th - Eskdale & Liddesdale Farms, Cooms
5th - Bridgewater & Wood, Potholm
Ram Lamb
1st - T Elliot, Hindhope
2nd - G Jackson, Blackburn
3rd - W J C & S J Weir, Mainside
4th - G Jackson, Blackburn
5th - Eskdale & Liddesdale Farms, Cooms
Ewe
1st & Champion - T Elliot, Hindhope
2nd - W J C & S J Weir, Mainside
3rd - G Bell & Co, Bloch
4th - G Bell & Co, Bloch
5th - Bridgewater & Wood, Potholm
Gimmer
1st - G Jackson, Blackburn
2nd - T Elliot, Hindhope
3rd -W J C & S J Weir, Mainside
4th - T Elliot, Hindhope
5th - Bridgewater & Wood, Potholm
Ewe Lamb
1st - G Jackson, Blackburn
2nd - T Elliot, Hindhope
3rd - W J C & S J Weir, Mainside
4th - T Elliot, Hindhope
5th - R Elliot, Hermitage
Pennymuir Show 2019*
Judge - Callum Hume, Sundhope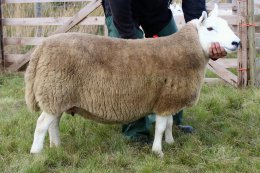 Shearling ram
1st - F T Walton, Shilmoor
2nd - T Elliot, Hindhope
3rd - T Elliot, Hindhope
4th - C M Ker, Chatto
5th - T Elliot, Hindhope
Ram Lamb
1st - James Smith, Burrows
2nd - W J Douglas & Son, Upper Hindhope
3rd - W J C & S J Weir, Mainside
4th - W J C & S J Weir, Mainside
5th - F T Walton, Shilmoor
Ewe
1st, Champion & Reserve Sheep Champion - W J C & S J Weir, Mainside
2nd - T Elliot, Hindhope
3rd - W J C & S J Weir, Mainside
4th - C M Ker, Chatto
5th - W J Douglas & Son, Upper Hindhope
Gimmer
1st - C M Ker, Chatto
2nd - W J C & S J Weir, Mainside
3rd - T Elliot, Hindhope
4th - T Elliot, Hindhope
5th - W J C & S J Weir, Mainside
Ewe Lamb
1st & Reserve Champion - T Elliot, Hindhope
2nd - W J Douglas & Son, Upper Hindhope
3rd - C M Ker, Chatto
4th - W J C & S J Weir, Mainside
5th - C M Ker, Chatto
Yarrow Show 2019
Judge - Walter Douglas, Carlenrig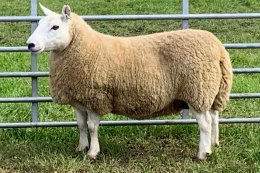 Ram three shear and over
1st - W N Douglas, Catslack
2nd - W N Douglas, Catslack
Ram two shear
1st & Reserve Champion - J F Irving & Son, Mountbenger
2nd - W N Douglas, Catslack
3rd - T Tennant, Gilmanscleugh
Shearling ram
1st - J F Irving & Son, Mountbenger
2nd - J Hume & Son, Sundhope
3rd - J F Irving & Son, Mountbenger
Ram Lamb
1st -W N Douglas, Catslack
2nd - J F Irving & Son, Mountbenger
3rd - J F Irving & Son, Mountbenger
Ewe
1st & Champion - W N Douglas, Catslack
2nd - J Hume & Son, Sundhope
3rd - W N Douglas, Catslack
Gimmer
1st - J Hume & Son, Sundhope
2nd - W N Douglas, Catslack
3rd - W N Douglas, Catslack
Ewe Lamb
1st - J F Irving & Son, Mountbenger
2nd - W N Douglas, Catslack
3rd - W N Douglas, Catslack
Teviothead Show 2019*
Judge - Tommy Hepburn, Crosscleuch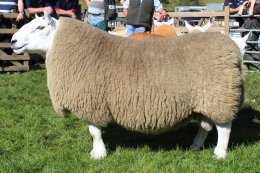 Ram Any age
1st & Champion & Overall Sheep Champion -J Robertson, Becks
2nd - J F Irving & Son, Mountbenger
3rd - W A Fleming, Hislop
4th - W C Anderson & Son, Easter Alemoor
5th - Eskdale & Liddesdale Farms, Cooms
Shearling ram
1st - W A Fleming, Hislop
2nd - Eskdale & Liddesdale Farms, Cooms
3rd - W A Fleming, Hislop
4th - W Douglas, Carlenrig
5th - W Douglas, Carlenrig
Ram Lamb
1st - W C Anderson & Son, Easter Alemoor
2nd - I H G Warden, Skelfhill
3rd - J Robertson, Becks
4th - J F Irving & Son, Mountbenger
5th - W A Fleming, Hislop
Ewe
1st & Reserve Champion - J F Irving & Son, Mountbenger
2nd - W C Anderson & Son, Easter Alemoor
3rd - C & J Hendrie, Glebehead
4th - W C Anderson & Son, Easter Alemoor
5th - W A Fleming, Hislop
Gimmer
1st - J Robertson, Becks
2nd - I H G Warden, Skelfhill
3rd -J F Irving & Son, Mountbenger
4th - I H G Warden, Skelfhill
5th - C & J Hendrie, Glebehead
Ewe Lamb
1st - J F Irving & Son, Mountbenger
2nd - Eskdale & Liddesdale Farms, Cooms
3rd - R Murray, Branxholm Braes
4th - J Robertson, Becks
5th - W Douglas, Carlenrig
Langholm Show 2019*
Judge - Ali Warden, Skelfhill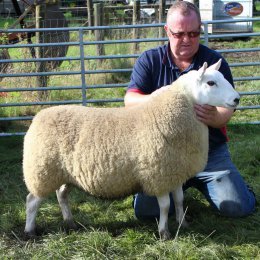 Ram two shear and over
1st - J Common & Son, Crossdykes
2nd -T N Cavers & Co, Hoghill
3rd - C & J Hendrie, Glebehead
Shearling ram
1st & Reserve Champion - Eskdale & Liddesdale Farming, Cooms
2nd - T Elliot, Hindhope
3rd - T N Cavers & Co, Hoghill
Ram Lamb
1st - J Common & Son, Crossdykes
2nd - J Robertson, Becks
3rd - J Robertson, Becks
4th - J Common & Son, Crossdykes
5th - T Halliday, Springwells
Ewe
1st - T N Cavers & Co, Hoghill
2nd - J Robertson, Becks
3rd - J Hume & Son, Sundhope
4th - W J C & S J Weir, Mainside
5th - W J C & S J Weir, Mainside
Gimmer
1st & Champion - J Robertson, Becks
2nd - T Elliot, Hindhope
3rd - R H Paton, Castle
4th - J Common & Son, Crossdykes
5th - T Halliday, Springwells
Ewe Lamb
1st - T Elliot, Hindhope
2nd - T Halliday, Springwells
3rd - T N Cavers & Co, Hoghill
4th - T Halliday, Springwells
5th - J Hume & Son, Sundhope