C
Cheviot Ram Sale
2018
Monday 8th OCTOBER 2018
David Goodfellow judging the Two-Shears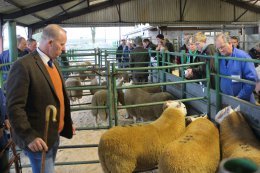 results
Groups
1st – Crossdykes (Nos. 302, 303 & 310)
2nd – Catslack (Nos. 5, 6 & 8)
3rd – Skelfhill (Nos. 167, 169 & 170)
Two-Shears
1st – Skelfhill (No. 167)
2nd – Hislop (No. 21)
3rd – Skelfhill (No. 166)
Shearlings
1st – Crossdykes (No. 302)
2nd – Mountbenger (No. 268)
3rd – Hoghill (No. 176)
Champion – Crossdykes (No. 302)
Reserve Champion – Skelfhill (No. 167)
Sale report
Shearling rams met the best of the trade at the sale of South Country Cheviot rams at Lockerbie, on Monday, when they attracted the best of the bids to top at £9000 and recorded the strongest average against their older flockmates.
Pedigree breeders forked out for the top priced lots and with producers only willing to pay for the better tups for commercial use, the overall average dropped on the year but for 12 more sold compared to 2017. That being said, 14 rams sold for £3000 or above with no fewer than 26 hitting and passing the £2000 barrier.
That top price of £9000 came late on in the sale when one of the last lots to sell, John Paton's Castle Crawford flock from near Biggar, hit that mark for a shearling brought out by shepherd, James Cochrane.
What makes this big price all the sweeter is the fact this lad is by a home-bred tup called Castle Yeoman, a ram used as a shearling before selling to Becks for £9000 and bought back a few years later, which is still at work as a six-shear. This shearling caught the eye of Jim Robertson, and heads to work on the Becks flock near Langholm.
The 860-ewe Castle Crawford flock, which sold 12 rams to level at £1750, the best average of the day, also received £3200 for another shearling by a home- bred ram, this time Castle Bull Dozer. Forking out the cash was Tam Halliday, who will use him at Springwells, Johnston Bridge, Lockerbie.
A ram with a proven show record was next in the trade stakes when a half share of the Common family's South Country Cheviot champion of champions from the show season sold for £7000 to the Yarrow-based Mountbenger flock belonging to George Irving. This reserve male at the Royal Highland which secured his place for the Cheviot supreme at Moffat and also won the tri-colour ticket at the pre-sale show, is the dearest to date by the £5200 Mainside Viscount. The Commons – Alan, son Billy and his two sons, Murray, 11, and Innes, nine – who run 970 pure ewes near Lockerbie, also welcomed a £2700 bid from Tim Elliot, Hindhope, Jedburgh, for another Mainside Viscount- sired shearling, and sold 19 shearlings to average £1072.63.
Much earlier, Tim Elliot and son, Tom, saw the second in from their 1100- ewe Hindhope flock near Jedburgh sell to Crossdykes for £5500 to head up the two-shear trade. Used at home as a shearling and the sire of some members of this year's show team, this lad is by the home-bred Hindhope Thistlecrack which sold to Upper Hindhope and Becks for £5000 a few years back. This helped push the Hindhope average to £1253.85 for 13 two-shears.
Next in the trade stakes at £4400 was a shearling from Sid Anderson and sons, Ross and Scott's 1100-ewe Alemoor flock from near Hawick, which also produces Cheviot Mules. This ram which was knocked down to Sandy and William Fleming at Hislop, Teviothead, Hawick, is the dearest to sell by the retained Alemoor Nestor, which is in turn by Crossdykes Ivanhoe and bred a £1900 ram last year. The Andersons saw eight shearlings cash in to average £1037.50.
Father and son team, Craig and Stuart Weir, of the Mainside flock near Hownam, Kelso, saw entries from their pen of two-shears sell to £4200 and £3000. Dearest when snapped up by Becks was more than making back the money of his sire, the £480 Castle Angus, from which females have been retained in the flock of 700 ewes.
Selling to Messrs Easton, Langhope, Ashkirk, Selkirk, was the two-shear which won the tup lamb class at Border Union a couple years back, and was also returning more than the price of his sire, the £700 Potholm Foreman. In all, Mainside sold 11 two- shears to level at £1129.09.
Matching that £4200 bid when sold to Crossdykes was a shearling from Blair and Morag Cockburn's 840-strong Stirkfield flock from Broughton, Biggar. Bred from a daughter of a Becks tup, he is among the first crop of tups to sell by the £9000 Mountbenger Whisky Galore.
On the other side of the balance sheet, Stirkfield paid £4000 for the first in from the Carlenrig flock belonging to Walter Douglas, Teviothead, Alnwick. Sired by the £1800 Hislop Victor, the mother of this two-shear is by an £8000 Stirkfield ram.
The Hume brothers, Duncan and Callum, who run 1500 ewes in their Sundhope flock near Yarrow and contract farm a further 1600 at Eildonhope, saw two of theirs go under the hammer for £3800 apiece, with both of these shearlings among the first crop by the £3800 Becks Nutcracker which also bred some of their show sheep.
The first of these sold to Jan MacKenzie for her Langdale flock near Strathnaver on the north coast, while the second heads to Row Hope, Harbottle, Morpeth, with Neil Hindmarsh. The Humes' entry averaged £1252.22 for nine shearlings.
The Andersons paid £3600 to take the inter-breed sheep champion from Abington Show to work on their Alemoor flock. That was a shearling named Glenochar Lightening Strike from the Glenochar and Glengeith flocks managed by Tommy Aitchison for Hopetoun Estates. His sire is the retained Glengeith Impression, which is himself by Crossdykes Juggernaut.
Alistair Warden saw his Hawick-based Skelfhill flock peak at £3200 when his first prize two-shear and reserve champion, a son of the £16,000 Cnewr Ambassador, was chapped down to the Cockburns, Stirkfield.
Matching a call of £3000 when sold to the Kers at Chatto, Hownam, Kelso, was a two-shear from father and son team, Sandy and William Fleming's Hislop flock. His sire is a home-bred tup called Hislop Warthog.
Having paid for a couple of the top priced lots, Jim Robertson received a top of £2600 for among the first rams to sell by the £6500 Kale Falcon. This shearling from the 1000-ewe flock near Langholm heads to work at Satchells, Melrose, for Craig Bradbury.
Other leading prices:
£2400 Hoghill, shearling by Stirkfield Yeoman, to D and C Hume, Sundhope; Blackburn, shearling by Castle Animosity, to J Robertson, Becks; Shilmoor, two-shear by Drycleughlea Pabbay, to C and S Weir, Mainside.
£2200 – Hindhope, two-shear by Glengeith Hillbilly, to WN Douglas, Catslackburn; Becks, shearling by Hindhope Cavalier to W Douglas, Carlenrig.
£2000 – Catslackburn, shearling by Catslack Top Spot, to J and G Irving, Mountbenger; Catslackburn, shearling by Caerlan Carter, to D and C Hume, Sundhope; Skelfhill, two-shear by Potholm Forceful, to Messrs Hepburn, Crosscleuch; Crossdykes, shearling by Stirkfield Zebedee, to A Warden, Skelfhill; Castle, shearling by Becks Mojo, to WN Douglas, Catslackburn
(By kind permission of the Scottish Farmer)
Judging the Two-Shears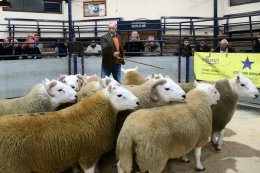 Lot No.

Seller

Price

Purchaser

1

Duncan

400

Bernard & Dodds

Wester Deloraine

2

Douglas

1000

Fisken

High Craigton

3

Douglas

1600

Walton

Shilmoor

4

Douglas

1000

Hindmarsh

Rowhope

5

Douglas

2000

Irving

Mountbenger

6

Douglas

2000

Hume

Sundhope

7

Douglas

800

R R Contracting

Yetholm

8

Douglas

800

Ions

High Thorneyburn

9

Douglas

500

Ions

High Thorneyburn

10

Douglas

500

Macpherson

Isle of Skye

11

Douglas

500

Jackson

Cossarshill

12

Douglas

500

Macpherson

Isle of Skye

13

Douglas

450

Buccleuch Est

Estate Office, Bowhill

14

Douglas

450

Buccleuch Est

Estate Office, Bowhill

15

Douglas

600

Thomson

Ramsaycleugh

16

Fleming

3000

Ker

Chatto

17

Fleming

550

Macpherson

Isle of Skye

18

Fleming

1000

Hindmarsh

Rowhope

19

Fleming

800

Anderson

East Redford Green

20

Fleming

500

Evans

Wales

21

Fleming

1000

Broatch & Stewart

Settlehorns

23

Fleming

600

Douglas

Saughtree

24

Fleming

800

Watson

Binks

25

Fleming

450

Douglas

Saughtree

27

Fleming

500

Evans

Wales

28

McColm

350

Jones

Wales

29

McColm

500

Macpherson

Isle of Skye

30

McColm

300

Evans

Wales

31

McColm

450

Edwards

Wales

32

Noble

0

33

Noble

320

Evans

Wales

34

Noble

400

James

Wales

35

Noble

350

James

Wales

36

Noble

450

Hindmarsh

Rowhope

37

Noble

200

Cottrill

Sheffield

38

Halliday

350

Smith

39

Halliday

200

Oliver

Great Missenden

40

Halliday

0

41

Smith

600

Snaith

Biddlestone

42

Frame

450

McTaggart

Maybole

43

Frame

250

Thomson

Patna

44

McNeil

300

Hindmarsh

Warkshaugh
Judging the Shearlings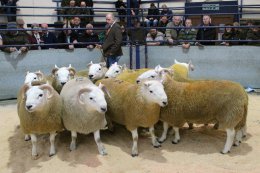 | | | | | |
| --- | --- | --- | --- | --- |
| 45 | McNeil | 280 | Elliot | Hindhope |
| 46 | McNeil | 320 | Macpherson | Isle of Skye |
| 47 | Manning | 250 | Strang Steel | Lymiecleugh |
| 48 | Manning | 250 | Dalgleish | C/o Penlaw |
| 49 | Manning | 220 | Thomson | Patna |
| 50 | Weir | 4200 | Robertson | The Becks |
| 51 | Weir | 800 | McIntosh | Outer Huntly |
| 52 | Weir | 3000 | Easton | Langhope |
| 53 | Weir | 400 | Murray | Branxholm Braes |
| 54 | Weir | 350 | Busby | Unthank |
| 55 | Weir | 350 | Snaith | Biddlestone |
| 56 | Weir | 1400 | Half Share | Castle & Glenochar |
| 57 | Weir | 300 | Stewart | Aberdeen |
| 58 | Weir | 320 | Prosser & Jones | Wales |
| 59 | Weir | 1000 | Stirkfield Farms | Stirkfield |
| 60 | Weir | 300 | Cottrill | Sheffield |
| 61 | Halliday & Sons | 1200 | Bridgewater & Wood | Potholm |
| 62 | Halliday & Sons | 800 | Anderson | Easter Alemoor |
| 63 | Halliday & Sons | 450 | McTaggart | Maybole |
| 64 | Halliday & Sons | 900 | Stirkfield Farms | Stirkfield |
| 65 | Reid & Co | 1200 | Elliot | Clenries |
| 66 | Reid & Co | 450 | Elliot | Blackhall |
| 67 | Reid & Co | 1100 | Temple-Morris | Wales |
| 68 | Reid & Co | 550 | Elliot | Blackhall |
| 69 | Reid & Co | 220 | Lord | Littleborough |
| 70 | Reid & Co | 220 | Oliver | Great Missenden |
| 72 | Robertson | 300 | Macpherson | Isle of Skye |
| 73 | Robertson | 600 | Snaith | Biddlestone |
| 74 | Elliot | 900 | Ker | Chatto |
| 75 | Elliot | 5500 | Common | Crossdykes |
| 76 | Elliot | 750 | Elliot | Clenries |
| 77 | Elliot | 1400 | Ballantyne | Linhope |
| 78 | Elliot | 450 | Bernard & Dodds | Wester Deloraine |
| 79 | Elliot | 320 | Prosser & Jones | Wales |
| 80 | Elliot | 2200 | Douglas | Catslackburn |
| 81 | Elliot | 1300 | Menzies | Chanlockfoot |
| 82 | Elliot | 500 | Noble | Lochurd |
| 83 | Elliot | 800 | Laing | Twislehope |
| 84 | Elliot | 380 | Buccleuch Est | Estate Office, Bowhill |
| 85 | Elliot | 1100 | Cavers | Hoghill |
| 86 | Elliot | 700 | Elliot | Clenries |
| 87 | Bridgewater & Wood | 700 | Stewart | Tushielaw |
| 88 | Bridgewater & Wood | 300 | Williams | Wales |
| 89 | Bridgewater & Wood | 1000 | Weir | Mainside |
| 90 | Bridgewater & Wood | 550 | Evans | Wales |
| 91 | Bridgewater & Wood | 750 | Hindmarsh | Warkshaugh |
Judging the Championship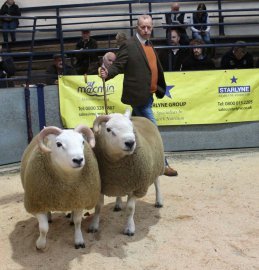 92

Bridgewater & Wood

400

Edwards

Wales

94

Bridgewater & Wood

550

Whittam

Waterbeck

96

Tennant

1200

McTaggart

Maybole

97

Tennant

350

Buccleuch Est

Estate Office, Bowhill

98

Tennant

600

Jones

Wales

99

Tennant

250

Oliver

Great Missenden

100

Tennant

300

Little

Isle of Skye

101

Tennant

200

Lord

Littleborough

102

Tennant

350

Anderson

Priesthaugh

103

Tennant

350

Reid

Whitefield

104

Tennant

320

Macpherson

Isle of Skye

106

Douglas

4000

Stirkfield Farms

Stirkfield

107

Douglas

900

Bell

The Bloch

108

Douglas

400

Scott

Kirklands

109

Douglas

220

Cottrill

Sheffield

110

Douglas

500

Douglas

Catslackburn

111

Douglas

200

Lord

Littleborough

112

Hepburn & Co

600

Scott

Kirklands

113

Hepburn & Co

520

Evans

Wales

114

Hepburn & Co

1400

Higgs Farms

Arkleton

115

Hepburn & Co

250

James

Wales

116

Hepburn & Co

320

Hogg

Milnholm

117

Hepburn & Co

200

Lord

Littleborough

118

Hepburn & Co

600

Strang Steel

Lymiecleugh

119

Eskdale & Liddesdale

650

MacLeod

Dornie

120

Eskdale & Liddesdale

300

Evans

Wales

121

Eskdale & Liddesdale

300

Evans

Wales

122

Eskdale & Liddesdale

1000

Menzies

Chanlockfoot

123

Eskdale & Liddesdale

320

Evans

Wales

124

MacKenzie

1100

Paton

Castle

125

Menzies & Co

0

126

Menzies & Co

0

127

Menzies & Co

220

Macpherson

Isle of Skye

128

Menzies & Co

220

Cottrill

Sheffield

129

Menzies & Co

0

130

Menzies & Co

200

Lord

Littleborough

131

Linlithgow Farms Ltd

3600

Anderson

Easter Alemoor

132

Linlithgow Farms Ltd

0

133

Linlithgow Farms Ltd

600

Cavers

Hoghill

134

Linlithgow Farms Ltd

250

Glebehead Farming

Glebehead

135

Linlithgow Farms Ltd

280

Roberts

Wales

136

Robertson & Son

650

Moffat & Sons

Bodesbeck F

137

Robertson & Son

1600

Tennant

Gilmanscleuch

138

Robertson & Son

1000

Broatch & Stewart

Setthorns

139

Robertson & Son

1100

Renwick

Garve

140

Robertson & Son

500

Maclean

Glen Urquhart
Stirkfield £4200 to Crossdykes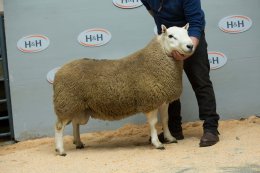 141

Robertson & Son

550

Jackson

Blackburn

142

Robertson & Son

1600

Stewart

Tushielaw

143

Robertson & Son

450

Macpherson

Isle of Skye

144

Robertson & Son

2600

Bradbury

Satchells

145

Robertson & Son

450

Cottrill

Sheffield

146

Robertson & Son

1400

Reid

Glendearg

147

Robertson & Son

2200

Douglas

Carlenrigg

148

Robertson & Son

1600

Eskdale & Liddesdale

Cooms

149

Robertson & Son

350

Little

Isle of Skye

151

Robertson & Son

1500

Luescher

Megdale

152

Robertson & Son

650

Hemmings

Wales

153

Robertson & Son

900

Davies

Wales

154

Robertson & Son

500

Scott

Kirklands

157

Robertson & Son

300

Maclean

Glen Urquhart

158

Easton

220

McIntosh

Outer Huntly

160

Easton

320

Paterson

Terrona

161

Easton

0

162

Easton

220

Paterson

Terrona

165

Easton

250

Reid

Whitefield

166

Warden

800

Morgan

Wales

167

Warden

3200

Stirkfield Farms

Stirkfield

168

Warden

1000

MacLeod

Dornie

169

Warden

2000

Hepburn

Crosscleuch

170

Warden

380

Evans

Wales

171

Warden

380

Scott

Kirklands

172

Warden

320

Stewart

Aberdeen

174

Warden

550

Watkins

Wales

175

Warden

600

Rowlands

Wales

176

Cavers (Sorbies) & Co

2400

Hume

Sundhope

177

Cavers (Sorbies) & Co

500

Snaith

Biddlestone

178

Cavers (Sorbies) & Co

300

Jones Wales

179

Cavers (Sorbies) & Co

250

Evans

Wales

180

Cavers (Sorbies) & Co

250

Thomson

Patna

181

Cavers (Sorbies) & Co

1000

Elliot

Hindhope

182

Busby & Co

550

Davidson

East Deloraine

183

Busby & Co

700

Elliot

Blackhall

184

Busby & Co

850

Elliot

Blackhall

185

Stewart

280

Evans

Wales

186

Stewart

0

187

Stewart

220

Davies

Wales

188

Stewart

0

189

Stewart

280

James

Wales

190

Stewart

250

Lord

Littleborough

191

Stewart

0

193

Halliday & Sons

220

Hutchison

Chapel
Mainside £4400 to Becks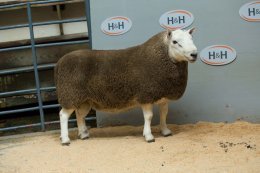 194

Halliday & Sons

0

195

Halliday & Sons

250

Dalgleish

C/o Penlaw

196

Halliday & Sons

550

Edwards

Wales

197

Halliday & Sons

220

Little

Isle of Skye

198

Halliday & Sons

0

199

Randall

480

Meikledale

C/O Unthank

200

Randall

250

Buccleuch Est

Estate Office, Bowhill

201

Randall

450

Hindmarsh

Warkshaugh

202

Randall

200

Jackson

Cossarshill

203

Randall

320

Thomson

Ramsaycleugh

204

Randall

220

Oliver

Great Missenden

205

Aitchison

1100

Renwick

Garve

206

Aitchison

350

Prosser & Jones

Wales

207

Strang Steel & Partners

450

Scott

Kirklands

208

Strang Steel & Partners

200

Lord

Littleborough

209

Jackson

2400

Robertson

The Becks

211

Jackson

220

Cottrill

Sheffield

212

Jackson

650

Watkins

Wales

213

Goodfellow & Co

250

Halliday

Springwells

214

Goodfellow & Co

350

Ker

Chatto

215

Walton

2400

Weir

Mainside

216

Walton

650

Hemmings

Wales

217

Walton

450

Bernard & Dodds

Wester Deloraine

218

Walton

400

Mackay

Rothbury

219

Walton

700

Jones

Wales

220

Anderson & Son

1100

Hindmarsh

Rowhope

221

Anderson & Son

4400

Fleming

Hislop

222

Anderson & Son

350

Thomson

Ramsaycleugh

223

Anderson & Son

300

Watson

Binks

224

Anderson & Son

700

Crew Fencing

Boreland

225

Anderson & Son

250

Scott

Kirklands

226

Anderson & Son

1000

Bridgewater & Wood

Potholm

227

Anderson & Son

200

Lord

Littleborough

228

Cnewr Estate Ltd

450

Macpherson

Isle of Skye

229

Cnewr Estate Ltd

220

Davies

Wales

230

Cnewr Estate Ltd

280

Evans

Wales

232

Douglas & Son

1400

Tennant

Gilmanscleuch

233

Douglas & Son

1000

Walton

Shilmoor

234

Douglas & Son

650

Robertson

Inkstack

235

Douglas & Son

400

Macpherson

Isle of Skye

236

Douglas & Son

300

Tennant

Gilmanscleuch

237

Douglas & Son

350

Evans

Wales

238

Douglas & Son

350

Mackay

Rothbury

239

Douglas & Son

400

Evans

Wales

240

Douglas & Son

700

Prosser & Jones

Wales

241

Jackson

380

Paterson

Terrona
Castle £9000 to Becks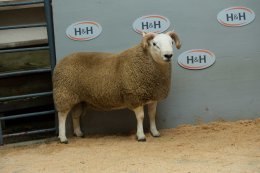 242

Jackson

520

Jones

Wales

243

Jackson

350

Paterson

Terrona

244

Jackson

0

245

Jackson

220

Davies

Wales

247

Jackson

250

Oliver

Great Missenden

248

Jackson

320

Edwards

Wales

249

Jackson

600

Douglas

Catslackburn

251

Jackson

220

Jones

Wales

252

Hume & Son

3800

MacKenzie

Langdale

253

Hume & Son

350

Jackson

Cossarshill

254

Hume & Son

3800

Hindmarsh

Rowhope

255

Hume & Son

900

Williams

Wales

256

Hume & Son

600

Weir

Mainside

257

Hume & Son

350

Cavers

Hoghill

258

Hume & Son

220

Davies

Wales

260

Hume & Son

700

Hindmarsh

Warkshaugh

261

Hume & Son

550

Bernard & Dodds

Wester Deloraine

262

Irving & Son

1100

Harries

Tyddyn

263

Irving & Son

1400

Hepburn

Crosscleuch

264

Irving & Son

1600

Elliot

Hindhope

265

Irving & Son

650

Davidson

Crosslee

266

Irving & Son

650

Jones

Wales

267

Irving & Son

400

Rowlands

Wales

268

Irving & Son

1800

Linlithgow Farms

Glenochar

269

Irving & Son

300

Davies

Wales

270

Irving & Son

300

Prosser & Jones

Wales

271

Irving & Son

480

Davidson

East Deloraine

272

Allan

280

Stewart

Aberdeen

273

Little

500

Mackay

Rothbury

274

Bell & Co

480

Hughes

Porth Llananno

275

Bell & Co

250

Lord

Littleborough

276

Bell & Co

600

Macpherson

Isle of Skye

277

Bell & Co

680

Prosser & Jones

Wales

278

Bell & Co

600

Strang Steel

Lymiecleugh

279

Bell & Co

600

Duncan

Shetland

280

Bell & Co

400

Stewart

Aberdeen

281

Bell & Co

300

Evans

Wales

282

Bell & Co

300

Askerton Castle

Brampton

284

Bell & Co

380

Evans

Wales

286

Bell

500

Linlithgow Farms

Glenochar

287

Bell

500

Elliot

Blackhall

288

Stirkfield Farms

1600

Halliday

Springwells

289

Stirkfield Farms

1000

Laing

Twislehope

290

Stirkfield Farms

1100

Paton

Castle

291

Stirkfield Farms

750

Irving

Mountbenger

292

Stirkfield Farms

450

Hindmarsh

Rowhope
Crossdykes £7000 to Mountbenger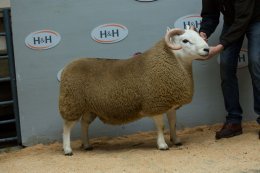 | | | | | |
| --- | --- | --- | --- | --- |
| 293 | Stirkfield Farms | 4200 | Common | Crossdykes |
| 294 | Stirkfield Farms | 400 | Bernard & Dodds | Wester Deloraine |
| 295 | Stirkfield Farms | 350 | Jackson | Cossarshill |
| 296 | Stirkfield Farms | 350 | Jackson | Cossarshill |
| 297 | Stirkfield Farms | 1000 | Hume | Sundhope |
| 298 | Stirkfield Farms | 400 | Jackson | Cossarshill |
| 299 | Stirkfield Farms | 350 | Frame | High Dykes |
| 300 | Stirkfield Farms | 450 | James | Wales |
| 301 | Stirkfield Farms | 380 | Evans | Wales |
| 302 | Common & Son | 7000 | Irving | Mountbenger |
| 303 | Common & Son | 550 | McIntosh | Outer Huntly |
| 304 | Common & Son | 320 | Owen | Wales |
| 305 | Common & Son | 500 | Luescher | Megdale |
| 306 | Common & Son | 2700 | Elliot | Hindhope |
| 307 | Common & Son | 900 | Randall | Drycleuchlea |
| 308 | Common & Son | 650 | Warwick | Girnwood |
| 309 | Common & Son | 650 | Warwick | Girnwood |
| 310 | Common & Son | 2000 | Warden | Skelfhill |
| 311 | Common & Son | 900 | Stirkfield Farms | Stirkfield |
| 312 | Common & Son | 300 | Jones | Wales |
| 313 | Common & Son | 380 | Evans | Wales |
| 314 | Common & Son | 750 | McColm | Crailloch |
| 315 | Common & Son | 650 | Douglas | Saughtree |
| 316 | Common & Son | 900 | Roberts | Wales |
| 317 | Common & Son | 380 | Stewart | Aberdeen |
| 318 | Common & Son | 280 | Davies | Wales |
| 319 | Common & Son | 350 | Noble | Lochurd |
| 320 | Common & Son | 220 | Davies | Wales |
| 322 | Paton | 2000 | Douglas | Catslackburn |
| 323 | Paton | 450 | Douglas | Saughtree |
| 324 | Paton | 9000 | Robertson | The Becks |
| 325 | Cochrane Jnr | 1600 | Hindmarsh | Rowhope |
| 326 | Paton | 400 | Noble | Lochurd |
| 327 | Paton | 1100 | Reid | Glendearg |
| 328 | Paton | 3200 | Halliday | Springwells |
| 329 | Cochrane Jnr | 250 | Lord | Littleborough |
| 330 | Paton | 380 | Hughes | Wales |
| 331 | Paton | 1500 | Ballantyne | Linhope |
| 332 | Paton | 500 | Bell | The Bloch |
| 333 | Paton | 620 | Hughes | Porth Llananno |
| 335 | Statham & Son | 280 | Robertson | Inkstack |
| 336 | Statham & Son | 280 | Weir | Mainside |
| 337 | Anderson & Son | 380 | Prosser & Jones | Wales |
| 338 | Anderson & Son | 320 | Prosser & Jones | Wales |
| 339 | Anderson & Son | 320 | Prosser & Jones | Wales |
| 340 | Anderson & Son | 300 | James | Wales |
Hindhope £5500 to Crossdykes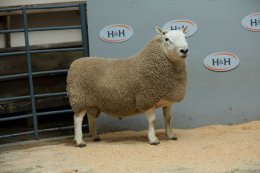 | | | | | |
| --- | --- | --- | --- | --- |
| 343 | Ker | 200 | Lord | Littleborough |
| 344 | Ker | 1100 | Havard | Wales |
| 345 | Ker | 320 | Evans | Wales |
| 346 | Ker | 300 | Davies & Sons | Wales |
| 347 | Brown | 1050 | Linlithgow Farms Ltd | Glenochar |
Alemoor £4400 to Hislop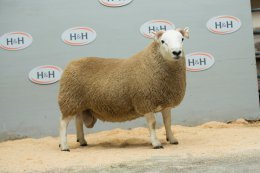 Sale averages
122 Two-Shear rams averaged £770.33
187 Shearling rams averaged £821.13
Overall 309 rams averaged £801.97 (minus £87.66 on the year)
Flock Averages

Flock (No. Sold)

Catslackburn (15)

Top

£2,000.00

2018 Average

£873.33

2017 Average

£1,416.00

Hislop (10)
£3,000.00
£920.00
£1,021.00
Crailloch (4)
£500.00
£400.00
Lochurd (5)
£450.00
£344.44
Glenjaan (3)
£320.00
£300.00
Tweedshaws (3)
£250.00
£240.00
Mainside (11)
£4,200.00
£1,129.09
£1,240.00
Springwells (4)
£1,200.00
£623.33
£353.00
Glendearg (6)
£1,200.00
£623.33
£353.00
Hindhope (13)
£5,500.00
£1,253.85
£2,088.00
Potholm (7)
£1,000.00
£607.14
£758.00
Gilmanscleuch (9)
£1,200.00
£435.56
£614.00
Carlenrig (6)
£4,000.00
£1,036.67
£364.00
Crosscleuch (7)
£1,400.00
£555.71
£467.00
Cooms (5)
£1,000.00
£514.00
£692.00
Chanlockfoot (3)
£220.00
£213.33
£204.00
Glenochar (4)
£3,600.00
£1,182.50
£716.00
Becks (19)
£2,600.00
£1,047.37
£1,251.00
Langhope (4)
£320.00
£252.50
Skelfhill (9)
£3,200.00
£1,025.56
£738.00
Hoghill (6)
£2,400.00
£783.33
£394.00
Unthank (3)
£850.00
£700.00
£433.00
Tushielaw (4)
£280.00
£257.50
£485.00
Granton (4)
£550.00
£310.00
Drycleuchlea (6)
£480.00
£320.00
£503.00
Blackburn (3)
£2,400.00
£1,090.00
£950.00
Skilmoor (5)
£2,400.00
£920.00
£455.00
Alemoor (8)
£4,400.00
£1,037.50
£564.00
Cnewr (3)
£450.00
£316.67
£1,033.00
Upper Hindhope (9)
£1,400.00
£616.67
£925.00
Cossarshill (8)
£600.00
£357.50
Sundhope (9)
£3,800.00
£1,252.22
£693.00
Mountbenger (10)
£1,800.00
£868.00
£1,490.00
Bloch (10)
£680.00
£459.00
£491.00
Stirkfield (14)
£4,200.00
£912.86
£1,185.00
Crossdykes (19)
£7,000.00
£1,072.63
£438.00
Castle Crawford (12)
£9,000.00
£1,750.00
£1,511.00
Priesthaugh (4)
£380.00
£330.00
£207.00
Chatto (4)
£1,100.00
£480.00
£1,955.00