The £14,000 Kale The Dougger sold to Becks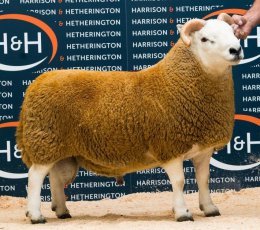 South Country Cheviot breeders enjoyed a good day's trading at Lockerbie, on Monday, where 356 rams cashed in to average £1335.76, with two rams leading the way at £14,000 apiece.
First to hit the big money was a Stirkfield shearling from Blair and Morag Cockburn's Broughton-based flock, which sold to Alistair Warden buying for the family's Skelfhill unit at Teviothead, Hawick. Sired by the £6500 Shillmoor Defender which was purchased here in 2020 in partnership with George Irving at Mountbenger, he is out of a home-bred ewe by Stirkfield Yielder.
The Cockburn's were back in the money when their third shearling went under the hammer for £7000. A son of Becks Ronaldo which was bought here in 2020 for £1500, he is bred from a Stirkfield Axel-sired ewe and headed home with Jim Wood, Potholm Langholm.
It was also a good day for Gavin Douglas' Upper Hindhope-based Kale flock from Jedburgh which matched the day's top bid of £14,000 with a two-shear ram. Backed by home-bred genetics on both sides his sire is Kale Arthur. He was snapped up by Jim Robertson for use in his Becks flock at Langholm.
On the credit side, Mr Robertson enjoyed one of the best trades of the day selling 19 rams to level at £3473.68, with the flock's best attracting a £12,000 bid. Backed by champion winning genetics, the Becks leader is sired by this year's South of Scotland Cheviot champion, Eskdale Hit and Run – purchased at Lockerbie in 2019 for £3200 from shepherd, Fred Little. Out of a home-bred ewe, he sold to Billy Common, Crossdykes, Tundergarth, Lockerbie.
Messrs Halliday and Sons, Moffat, Dumfriesshire forked out £8000 for the Mountbenger Almighty-sired shearling, Becks Sensation. Blair and Morag Cockburn, also spent some of their earnings on a similarly aged Becks ram, going to £7500 for a son of GDM Columbia which again is out of a home-bred ewe.
On the other side of the coin, Becks went to £10,000 for the pen leader from Alistair Warden, Skelfhill, Hawick. This two-shear is a son of the home-bred Skelfhill Quantum which sold for £6000 to Crossdykes, in 2020. The dam is a home-bred ewe.
Two tups attracted £9000 price tags, with the first deriving from the vendor of last year's sale leader, Tom Elliot of the Hindhope flock from Jedburgh. Backed by home-bred genetics on both sides having been sired by Hindhope Boxer, this two-shear was purchased in a two-way partnership between Gavin Douglas, Upper Hindhope and Jim Robertson.
Another Hindhope ram made £8000, in a joint share between George Irving, Mountbenger and Blair and Morag Cockburn. His sire is Crossdykes Oscar. Adding to the Hindhope celebrations, a third ram made £7000. This two-shear by Hoghill Borderman was knocked down in a two-way partnership between Skelfhill and Messrs Fleming, Hawick.
The second ram to make £9000 was Lorraine Luescher's shearling from Megdale, Langholm, purchased by John Paton, Castle Crawford, Biggar. A son of the Castle Assassin-sired Castle Colonel which was purchased here, he is out of a home-bred ewe.
Almost financing that purchase, the Castle Crawford flock attended by shepherd James Cochrane, sold to £7000 for a shearling ram purchased by Crossdykes. He is by the £2200 Stirkfield Batman purchased here in 2019 and stood first in his class at Abington Show, in August.
The day's final £7000 bid came for this year's Royal Highland Show breed champion shearling from Billy Common's Crossdykes flock, when selling to Mountbenger. This was a son of the £5500 Becks Revolution bought here in 2020, out of a Mainside-bred ewe.
Auctioneers: Harrison and Hetherington.
By permission of the Scottish Farmer
The £14,000 Stirkfield Einstein sold to Skelfhill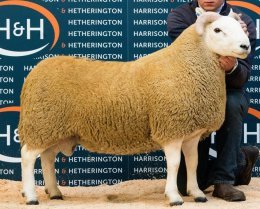 | VENDOR | No. | TOP | Av 2022 | Av 2021 |
| --- | --- | --- | --- | --- |
| East Redfordgreen | 4 | 550 | 352.50 | 1,250 |
| Cossarshill | 6 | 2,500 | 975.00 | 806 |
| Glenjaan | 1 | 550 | 550.00 | - |
| Gilmanscleuch | 11 | 1,600 | 686.36 | 900 |
| Andrew Tennant | 1 | 1,200 | 1,200.00 | - |
| West Deloraine | 4 | 300 | 262.50 | 438 |
| Turks | 3 | 2,800 | 1,483.33 | 1,000 |
| Blakehopeburnhaugh | 3 | 550 | 400.00 | - |
| Sundhope | 10 | 3,200 | 985.00 | 1,118 |
| Lower Swinnie | 2 | 480 | 380.00 | 413 |
| North Shortcleugh | 3 | 2,800 | 2,033.33 | 750 |
| Carlenrig | 3 | 500 | 400.00 | 811 |
| Springwells | 6 | 2,400 | 1,141.67 | 1,275 |
| Tushielaw | 5 | 1,400 | 600.00 | 533 |
| Bloch | 10 | 1,400 | 765.00 | 425 |
| Ross Bell | 2 | 1,000 | 925.00 | 500 |
| Middleton of Glasclune | 2 | 250 | 235.00 | - |
| Hindhope | 12 | 9,000 | 3,025.00 | 4,962 |
| Langhope | 6 | 1,200 | 475.00 | - |
| Priesthaugh | 3 | 1,200 | 633.33 | 717 |
| Mainstay Farming | 4 | 2,500 | 995.00 | - |
| Borthwick Mains | 4 | 900 | 435.00 | - |
| Castle Crawford | 13 | 7,000 | 1,616.92 | 3,093 |
| James Cochrane | 2 | 600 | 575.00 | 800 |
| Stirkfield | 15 | 14,000 | 3,000.00 | 1,789 |
| Granton | 6 | 2,200 | 858.33 | 913 |
| Jack Goodfellow | 1 | 220 | 220.00 | - |
| Crosslee | 2 | 300 | 260.00 | 325 |
| Langdale | 2 | 450 | 335.00 | - |
| Auldtoun | 2 | 500 | 390.00 | - |
| Mainside | 15 | 2,200 | 915.33 | 928 |
| Hoghill | 6 | 1,000 | 491.67 | 890 |
| Unthank | 3 | 1,700 | 1,100.00 | 425 |
| Townfoot | 2 | 1,600 | 1,050.00 | 1,350 |
| Burrows | 4 | 2,000 | 980.00 | 640 |
| Branxholm | 3 | 400 | 306.67 | 613 |
| Becks | 19 | 12,000 | 3,473.68 | 3,168 |
| Dalgare | 3 | 500 | 440.00 | - |
| Chatto | 5 | 550 | 416.00 | 600 |
| Helen Brown | 2 | 380 | 300.00 | 350 |
| Skelfhill | 12 | 10,000 | 2,491.67 | 764 |
| Highbrae | 3 | 700 | 483.33 | - |
| Glendinning | 7 | 9,000 | 1,864.28 | 978 |
| Alemoor | 9 | 2,500 | 942.22 | 2,025 |
| Crossdykes | 18 | 7,000 | 1,669.67 | 3,011 |
| Mountbenger | 11 | 5,000 | 909.09 | 1,500 |
| John Allan | 1 | 1,000 | 1,000.00 | - |
| Scabcleuch | 1 | 300 | 300.00 | - |
| Potholm | 5 | 500 | 420.00 | 657 |
| Glendearg | 5 | 500 | 376.00 | 1,344 |
| Cooms | 3 | 4,800 | 1,890.00 | 700 |
| Lochurd | 6 | 350 | 248.33 | 350 |
| GDM | 3 | 6,000 | 3,666.67 | - |
| Catslackburn | 14 | 4,000 | 1,325.00 | 2,588 |
| Drycleuchlea | 5 | 600 | 332.00 | 894 |
| Upper Hindhope | 9 | 14,000 | 3,611.11 | 573 |
| Blackburn | 7 | 2,200 | 810.00 | 1,942 |
| Crosscleuch | 6 | 550 | 396.67 | 629 |
| Glenochar | 4 | 3.800 | 1,155.00 | 992 |
| Shillmoor | 4 | 1,500 | 912.50 | 1,610 |
| High Dykes | 5 | 250 | 214.00 | 817 |
| Hislop | 8 | 3,800 | 1,146.25 | 925 |
The £12,000 Becks Top Gun sold to Crossdykes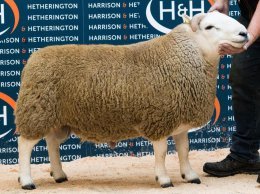 LOT
VENDOR
PRICE
PURCHASER

1

M H Anderson & Co
550
Meikledale
2
-
320
Ayrshire
3
-
320
East Deloraine
4
-
220
Gall
5
O Jackson
2,500
Catslackburn
6
-
1,500
Hexham
7
-
650
Priesthaugh
8
-
450
Wales
9
-
500
East Deloraine
11
-
250
Gall
12
J & A McNeil
550
-
13
N/S
-
15
T Tennant
750
Priesthaugh
16
-
1,600
Binks
17
-
450
Ayrshire
18
-
550
Wales
19
-
700
Cossarshill
20
-
1,600
Wales
21
-
650
Middleton of Glasclune
22
-
400
Kyle of Lochalsh
23
-
350
Wales
24
-
350
Wales
25
-
550
Linhope
26
-
1,200
Castle Crawford
27
K & K Duncan
300
Hopsrig
28
-
250
Hopsrig
29
-
250
Hopsrig
30
-
250
Hopsrig
31
R McTurk
2,800
Clenries
32
-
1,100
Hexham
33
-
550
Whitefield
34
Hindmarsh Partners
550
Wales
35
-
350
Haddington Farms
36
-
300
Devon
38
J Hume & Son
1,200
Scabscleuch
39
-
650
Wales
40
-
3,200
Hindhope
41
-
700
Devon
42
-
1,000
Drycleuchlea
43
-
350
Wardlaw
44
-
400
Devon
45
-
1,600
Stirkfield
46
-
350
Durham
47
-
400
Chapel Farm
48
S & J Fisher
480
Ireland
49
-
280
Durham
51
-
N/S
-
52
-
N/S
-
54
T Aitchison
2,800
Linhope
55
-
2,600
Hoghill
56
-
700
Cumbria
57
Messrs Douglas
N/S
-
58
-
250
Cornwall
59
-
450
Wales
60
-
N/S
-
62
-
N/S
-
64
-
500
Blackburn
66
-
N/S
-
The £10,000 Skelfhill Sovereign sold to Becks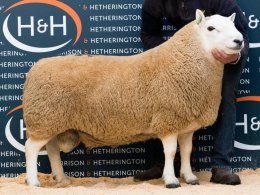 | LOT | VENDOR | PRICE | PURCHASER |
| --- | --- | --- | --- |
| 67 | Halliday, Springwells | 700 | Unthank |
| 68 | - | 2,400 | East Redfordgreen |
| 69 | - | 2,000 | Priesthaugh |
| 71 | - | 700 | Wales |
| 73 | - | 450 | Unthank |
| 74 | - | 600 | Girnwood |
| 75 | Messrs Stewart | 1,400 | Clenries |
| 76 | - | 350 | Ireland |
| 77 | - | 500 | Wales |
| 78 | - | N/S | - |
| 79 | - | 500 | Bloch |
| 80 | - | 250 | Wales |
| 81 | G Bell & Co | 550 | Oxfordshire |
| 82 | - | 350 | Wales |
| 83 | - | 500 | Chapel Farm |
| 84 | - | 650 | Isle of Skye |
| 85 | - | 1,300 | Herefordshire |
| 86 | - | 1,100 | Clenries |
| 87 | - | 1,400 | Burnfoot of Ewes |
| 90 | - | 650 | Wales |
| 91 | - | 350 | Oxfordshire |
| 92 | - | 800 | Arkleton |
| 93 | Ross Bell | 1,000 | Isle of Skye |
| 94 | - | 850 | Wales |
| 95 | Middleton of Glasclune | N/S | - |
| 96 | - | 250 | Wales |
| 97 | - | N/S | - |
| 98 | - | 220 | Gall |
| 99 | T Elliot | 9,000 | Becks & Upper Hindhope |
| 100 | - | 1,000 | Wester Deloraine |
| 101 | - | 2,200 | Wales |
| 102 | - | 8,000 | Mountbenger & Stirkfield |
| 103 | - | 7,000 | Skelfhill & Hislop |
| 104 | - | 1,800 | Rowhope |
| 105 | - | 1,300 | Lymiecleugh |
| 106 | - | 800 | Westerhall Farms |
| 107 | - | 900 | Glendearg |
| 108 | - | 1,000 | Isle of Skye |
| 109 | - | 800 | Kirklands |
| 110 | - | 2,500 | Burrows |
| 111 | W S & G S Easton | 250 | Hopsrig |
| 112 | - | 500 | Eldinhope |
| 113 | - | 1,200 | Binks |
| 114 | - | 500 | Kyle of Lochalsh |
| 115 | - | 200 | Hopsrig |
| 116 | - | 200 | Hopsrig |
| 117 | - | N/S | - |
| 118 | J Anderson & Son | 1,200 | Meikledale |
| 120 | - | 300 | Hopsrig |
| 121 | - | 400 | Wales |
| 122 | Mainstay Farming | 2,500 | Potholm |
| 123 | - | 380 | Wales |
| 124 | - | 600 | Isle of Skye |
| 125 | - | 500 | Crosslee |
| 128 | S & K Anderson | 300 | Mainside |
| 129 | - | 320 | Terrona |
| 130 | - | 900 | Terrona |
| 131 | - | 220 | Terrona |
The £9,000 Glendinning Invictus sold to Castle Crawford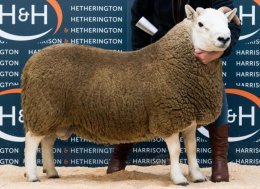 | LOT | VENDOR | PRICE | PURCHASER |
| --- | --- | --- | --- |
| 132 | R H Paton | 2,000 | Upper Hindhope |
| 133 | - | 1,000 | Wales |
| 134 | - | 800 | Northumberland |
| 135 | - | 7,000 | Crossdykes |
| 136 | - | 2,000 | Chanlockfoot |
| 137 | - | 320 | Cornwall |
| 138 | - | 1,800 | Becks |
| 139 | - | 1,800 | Glendinning |
| 140 | - | 1,200 | Meikledale |
| 141 | - | 800 | Glenkiln |
| 142 | - | 1,200 | Herefordshire |
| 143 | - | 500 | Hopsrig |
| 144 | - | 600 | Northumberland |
| 147 | James Cochrane | 600 | Yorkshire |
| 148 | - | 550 | Hopsrig |
| 149 | Stirkfield Farms | 3,800 | Chatto |
| 150 | - | 1,400 | Chatto |
| 151 | - | 7,000 | Potholm |
| 152 | - | 2,500 | Alemoor |
| 153 | - | 14,000 | Skelfhill |
| 154 | - | 600 | Upperton |
| 155 | - | 2,000 | Eldinhope |
| 156 | - | 1,400 | Eldinhope |
| 157 | - | 3,200 | Glendinning |
| 158 | - | 2,000 | Arkleton |
| 159 | - | 2,200 | Carlenrig |
| 160 | - | 1,800 | Shropshire |
| 161 | - | 1,800 | Glendearg |
| 162 | - | 800 | Gall |
| 163 | - | 500 | Wales |
| 164 | Halliday, Granton | 500 | Glenkiln |
| 165 | - | 2,200 | Catslackburn |
| 166 | - | 550 | Ramsaycleugh |
| 167 | - | 700 | Bloch |
| 168 | - | 400 | Oxfordshire |
| 169 | - | 800 | Chapel Farm |
| 170 | - | 220 | Gall |
| 171 | J W Davidson & Co | 220 | Ireland |
| 172 | - | N/S | - |
| 173 | - | 300 | Wales |
| 175 | - | N/S | - |
| 176 | Jan MacKenzie | 450 | Setthorns |
| 179 | - | 220 | Ayrshire |
| 180 | Kelly Blackwood | 500 | Wales |
| 181 | - | 280 | Hopsrig |
| 182 | W J C & S J Weir | 900 | Cossarshill |
| 183 | - | 2,000 | Wales |
| 184 | - | 1,200 | Cossarshill |
| 185 | - | 1,500 | Tyddyn |
| 186 | - | 2,200 | Satchells |
| 187 | - | 400 | Wales |
| 188 | - | 700 | Kirklands |
| 189 | - | 380 | Cossarshill |
| 190 | - | 650 | Cossarshill |
| 191 | - | 1,400 | Wales |
| 192 | - | 400 | Cossarshill |
| 193 | - | 1,400 | Cossarshill |
| 194 | - | 350 | Hopsrig |
| 195 | - | 550 | Kyle of Lochalsh |
| 196 | - | 500 | Wales |
The £9,000 Hindhope Assassin sold to Becks & Upper Hindhope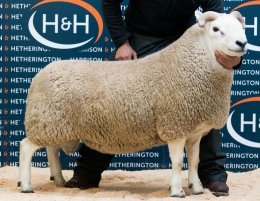 | LOT | VENDOR | PRICE | PURCHASER |
| --- | --- | --- | --- |
| 197 | T N Cavers & Co | 1,000 | Chanlockfoot |
| 198 | - | 700 | Meikle Whitriggs |
| 199 | - | 350 | Oxfordshire |
| 200 | - | 350 | Meikle Whitriggs |
| 201 | - | 300 | Wales |
| 202 | - | 250 | Hopsrig |
| 203 | S R F Busby & Co | 1,700 | Tushielaw |
| 204 | - | 1,200 | Isle of Skye |
| 205 | - | 400 | Oxfordshire |
| 206 | L W Goodfellow | 500 | Cornwall |
| 207 | - | 1,600 | Hoghill |
| 208 | James Smith | 320 | Hopsrig |
| 209 | - | 1,200 | Lymiecleugh |
| 210 | - | 400 | Wales |
| 211 | - | 2,000 | Mainside |
| 212 | J G Murray & Son | 220 | Hopsrig |
| 213 | - | 400 | Hopsrig |
| 214 | - | 300 | Dumfries |
| 217 | J Robertson | 6,000 | Granton |
| 218 | - | 8,000 | Sundhope & Drycleuchlea |
| 219 | - | 4,500 | Castle Crawford |
| 220 | - | 4,500 | Blackburn |
| 221 | - | 12,000 | Crossdykes |
| 222 | - | 7,500 | Stirkfield |
| 223 | - | 2,000 | Wellhill |
| 224 | - | 2,200 | Dykes Farm |
| 225 | - | 800 | Isle of Skye |
| 226 | - | 800 | Westerhall Farms |
| 227 | - | 800 | Wales |
| 229 | - | 1,400 | Upper Hindhope |
| 230 | - | 5,200 | Glendinning |
| 231 | - | 1,500 | Glenochar |
| 232 | - | 2,800 | Alemoor |
| 233 | - | 1,600 | Tushielaw |
| 234 | - | 2,000 | Glendinning |
| 235 | - | 1,400 | Wales |
| 236 | - | 1,000 | Ayrshire |
| 237 | Hazel Halliday | 500 | Meikledale |
| 238 | - | 500 | wales |
| 239 | - | N/S | - |
| 240 | - | 320 | Wales |
| 241 | C M Ker | 250 | Wales |
| 242 | - | 550 | Lairg |
| 243 | - | N/S | - |
| 244 | - | 500 | Rumsdale House |
| 245 | - | 480 | Milnholm |
| 246 | - | 300 | - |
| 247 | Helen Brown | 220 | Ayrshire |
| 248 | - | 380 | Durness |
| 249 | I H G Warden | 2,800 | Shillmoor |
| 250 | - | 6,500 | Catslackburn |
| 251 | - | 1,000 | Warkshaugh |
| 252 | - | 700 | Bloch |
| 253 | - | 800 | Saughtree |
| 254 | - | 1,000 | Langhope |
| 255 | - | 2,200 | Stirkfield |
| 256 | - | 1,600 | Mainside |
| 257 | - | 1,100 | Wales |
| 259 | - | 10,000 | Becks |
| 260 | - | 1,400 | Shropshire |
| 261 | - | 800 | Clenries |
The £8,000 Becks Tam O Shanter sold to Granton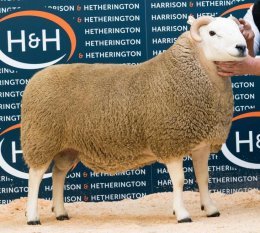 | LOT | VENDOR | PRICE | PURCHASER |
| --- | --- | --- | --- |
| 262 | R Oliver | 700 | Wales |
| 263 | - | 450 | Haddington Farms |
| 264 | - | 300 | Gall |
| 265 | L Luescher | 1,200 | Glenjaan |
| 266 | - | 9,000 | Castle Crawford |
| 267 | - | 500 | Cornwall |
| 268 | - | 900 | Wales |
| 269 | - | 350 | Wales |
| 270 | - | 450 | Wales |
| 271 | - | 650 | Girnwood |
| 272 | W C Anderson | 1,400 | Saughtree |
| 273 | - | N/S | - |
| 275 | - | 900 | Unthank |
| 276 | - | 1,600 | Saughtree |
| 277 | - | 350 | Wales |
| 278 | - | 400 | East Deloraine |
| 279 | - | 280 | Wales |
| 280 | - | 2,500 | Hindhope |
| 281 | - | 250 | Gall |
| 282 | - | N/S | - |
| 283 | - | 800 | Unthank |
| 286 | J Common & Sons | 7,000 | Mountbenger |
| 287 | - | 600 | Wales |
| 288 | - | 700 | Surrey |
| 289 | - | 2,200 | Hislop |
| 290 | - | 6,000 | Bowmont Farming |
| 291 | - | 2,200 | Wales |
| 292 | - | 1,600 | Crosslee |
| 293 | - | 1,600 | Wales |
| 294 | - | 700 | Rowhope |
| 295 | - | 600 | Wales |
| 296 | - | 600 | Wales |
| 297 | - | 1,000 | Girnwood |
| 298 | - | 900 | Wester Deloraine |
| 299 | - | 1,100 | Tyddyn |
| 300 | - | 500 | Wales |
| 301 | - | 650 | Wales |
| 302 | - | 1,200 | Wales |
| 303 | - | 900 | Wales |
| 304 | J F Irving & Son | 5,000 | Stirkfield |
| 305 | - | 500 | Kypehill |
| 306 | - | 700 | High Dykes |
| 307 | - | 400 | Wales |
| 308 | - | 750 | Wales |
| 309 | - | 350 | High Dykes |
| 310 | - | 600 | Ramsaycleugh |
| 311 | - | 350 | Wales |
| 312 | - | 400 | Yorkshire |
| 313 | - | 550 | Yorkshire |
| 314 | - | 400 | Mainside |
| 315 | - | 1,000 | Mainside |
| 316 | R McFadzen | 300 | Crosslee |
The £8,000 Hindhope Apache sold to Mountbenger & Stirkfield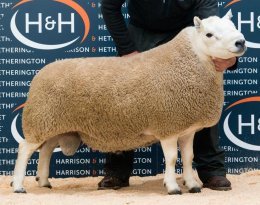 | LOT | VENDOR | PRICE | PURCHASER |
| --- | --- | --- | --- |
| 317 | Bridgewater & Wood | 500 | Haddington Farms |
| 318 | - | N/S | - |
| 319 | - | 400 | Wales |
| 320 | - | N/S | - |
| 321 | - | 400 | East Redfordgreen |
| 322 | - | 400 | Ramsaycleugh |
| 323 | - | 400 | Wales |
| 326 | A Reid & Co | N/S | - |
| 327 | - | N/S | - |
| 328 | - | 380 | Oxfordshire |
| 329 | - | 500 | Wales |
| 330 | - | 280 | Wales |
| 331 | - | 500 | Middleton of Glasclune |
| 332 | - | 220 | Whitefield |
| 333 | - | N/S | - |
| 334 | Eskdale & Liddesdale | 4,800 | Crosscleuch |
| 335 | - | 550 | Lymiecleugh |
| 336 | - | 320 | Wales |
| 339 | W A B & M E Noble | 350 | Wales |
| 340 | - | N/S | - |
| 341 | - | 220 | Wales |
| 342 | - | 200 | Wales |
| 343 | - | 220 | Gledenholm |
| 345 | - | 200 | Wales |
| 346 | - | 300 | Wales |
| 347 | George McCall | 6,000 | Mainside |
| 348 | - | 4,500 | Castle & Glenochar |
| 349 | - | 500 | Kyle of Lochalsh |
| 350 | W N Douglas | 4,000 | Mainstay Farming |
| 351 | - | 1,600 | Shillmoor |
| 352 | - | 1,000 | Glendivan |
| 353 | - | 1,400 | Isle of Skye |
| 354 | - | 500 | Ireland |
| 355 | - | 2,500 | Cowburn |
| 356 | - | 900 | Glendinning |
| 357 | - | 1,200 | Tushielaw |
| 358 | - | 1,600 | Isle of Skye |
| 359 | - | 900 | Wales |
| 360 | - | 550 | Duns |
| 361 | - | 500 | Glendinning |
| 362 | - | 500 | Kyle of Lochalsh |
| 363 | - | 1,400 | Glendinning |
| 365 | Eileen Randall | 300 | Wales |
| 366 | - | 220 | Gledenholm |
| 367 | - | 600 | Girnwood |
| 368 | - | 220 | Gall |
| 369 | - | 320 | Wales |
| 370 | - | N/S | - |
The £7,500 Becks Tank sold to Stirkfield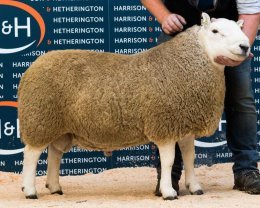 | LOT | VENDOR | PRICE | PURCHASER |
| --- | --- | --- | --- |
| 372 | W J Douglas & Son | 14,000 | Becks |
| 373 | - | 1,200 | Gilmanscleuch |
| 374 | - | 3,200 | Warkshaugh |
| 375 | - | 800 | Lymiecleugh |
| 376 | - | 5,000 | Skelfhill |
| 377 | - | N/S | - |
| 378 | - | 2,000 | Wales |
| 379 | - | 4,000 | Granton |
| 380 | - | 1,600 | Ruletownhead |
| 381 | - | 700 | Isle of Skye |
| 382 | G Jackson | 900 | Rowhope |
| 383 | - | 900 | Shillmoor |
| 384 | - | 2,000 | Rowhope |
| 385 | - | 350 | Glendivan |
| 386 | - | 550 | Mainside |
| 387 | - | 550 | Gilmanscleuch |
| 388 | - | 220 | Cornwall |
| 391 | J Hepburn & Co | 350 | Wales |
| 392 | - | 380 | Sundhope |
| 393 | - | 450 | Hoghill |
| 394 | - | 550 | Kirklands |
| 395 | - | 300 | Middleton of Glasclune |
| 396 | - | 350 | Kirklands |
| 397 | - | N/S | - |
| 398 | - | N/S | - |
| 399 | Linlithgow Farms | 3,800 | Sundhope |
| 400 | - | 220 | Wales |
| 401 | - | 220 | Cornwall |
| 403 | - | 380 | Langdale |
| 404 | - | N/S | - |
| 405 | F T Walton | 800 | Middleton of Glasclune |
| 406 | - | 1,500 | - |
| 407 | - | 650 | Wales |
| 408 | - | N/S | - |
| 409 | - | 700 | Wales |
| 411 | A Frame | N/S | - |
| 412 | - | 200 | Cowburn |
| 413 | - | 200 | Stirkfield |
| 414 | - | 200 | Wales |
| 415 | - | 220 | Lockerbie |
| 416 | - | 250 | Wales |
| 418 | J T Fleming & Son | 3,800 | Langdale |
| 419 | - | 800 | Catslackburn |
| 420 | - | 2,000 | Isle of Skye |
| 421 | - | 400 | Setthorns |
| 422 | - | 250 | Haddington Farms |
| 423 | - | 320 | Binks |
| 425 | - | 900 | Setthorns |
| 426 | - | 700 | Middleton of Glasclune |