Cheviot sheep society
Farm Features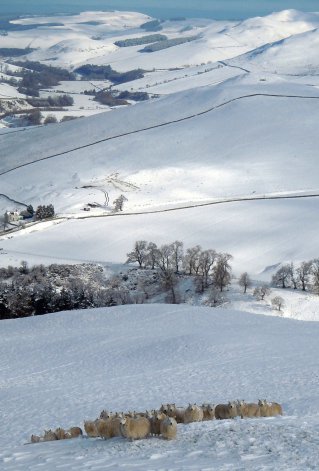 from the archives
This page contains features which appeared in the Scottish Farmer each year before the Cheviot Sheep Society's Show and Sale at Lockerbie.
They contain the views of some of the top people within the breed, both families who have been connected to the breed from when the Society was formed in 1891, to others who have recently set out on their new venture. How they all cope with the challenges that they have to face, the ever changing weather, the political future as well as trying to make a living from hill farming.
The common denominator in these articles is undoubtedly -'The love of the breed'.Improvement in the South Country Cheviot breed over the years has meant it is one of the best breeds of sheep for hill farming today. The easy management of the flock and the minimal input costs make it a breed to be reckoned with, in a world where financial pressures abound.
the farms and Farmers
Included are farms like the Becks, a name known to many, where the respected Jim Robertson farms - to Rowhope in Northumberland where Neil and Poppy Hindmarsh and their young family are starting their farming life with no mains electricity.
Then there is another legend of the breed, Billy Goodfellow who farmed at Glengeith but has now retired into a small farm a few miles away. Billy had the distinction of not only breaking the breed record price once, but he did it twice.
Hindhope, a name that appeared in the first Flock Book in 1893, is still farmed by the same family, the Elliots, Tim and Tom have enjoyed even more success since their article was published.
Then there is Crossdykes, the stronghold of the Common family who support the show circuit and help put the South Country Cheviot in the shop window. They were champion at the Royal Highland Show with a ram bred at Mainside, the home of the Weir family who are written about in another article.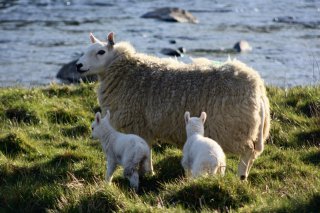 But there's more - the Bells from the Bloch, the Humes from Sundhope and the Woods from Potholm are all featured. Please find the time to read all the features, you never know what you might learn from these great stockmen.