The record breaker, £28k Hindhope Jackpot sold to Becks & Crossdykes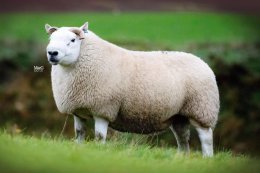 South Country Cheviot ram breeders arrived at Lockerbie with optimism, hoping the good trade for breeding sheep would continue. With an entry of 394, 35 more than last year, breeders were delighted to see one of the largest attendance of buyers with a large number having travelled from Wales, with others from Buckinghamshire, Herefordshire, Somerset, Devon and Cornwall in the south and from the north England - Cumbria, Lancashire, Yorkshire and Northumberland.
But it was the Scots that really set the heather on fire with a new breed record high of £28,000, eclipsing the record of £18.000 held by Billy Goodfellow since 2008 for Glengeith Statesman.
The sale leader was a two-shear from Tom & Tim Elliot's 1100-strong Hindhope flock from near Jedburgh which is one of the few flocks which had rams registered in the first Cheviot Sheep Society Flock Book in 1893, who are still selling rams today.
Their topper, a son of the £1,600 Mountbenger Yabadabadoo purchased in 2018, was knocked down to Jim Robertson, Becks, Langholm and Billy and Alan Common, Crossdykes, Lockerbie.
Hindhope's number two, a son of the £2,800 Crossdykes Oscar was purchased by Tina Robertson, Instack, Barrock, Caithness for £10,000. Another Oscar son was sold for £7,000 to Sandy and William Fleming, Hislop, Teviothead, Hawick.
Altogether the 13 Hindhope rams averaged £4,961.54, the highest average ever for Southies at a Society Sale.
Billy Common and his father, Alan of Crossdykes were the first to break Billy Goodfellow's record, when they sold a Stirkfield Zoomer sired shearling for £20,000. He was purchased by John Paton for the Castle Crawford flock near Abington.
Another Crossdykes shearling was knocked down to Jim Robertson, Becks, Langholm and Gavin Douglas, Upper Hindhope, Jedburgh for £10,000. He was another Stirkfield Zoomer son, and was bred out of a home-bred ewe by Mainside Viscount.
Tom Elliot, Hindhope, spent some of his income, forking out £20,000 for the pen leader from Jim Robertson, Becks. His shearling is by Becks Revolution, a son of the 2019 Royal Highland Champion, Castle Crusader.
Another Becks shearling made £10,000. This son of Mainside Yielder, the Champion of Champions in 2019, who sired the £11,000 Becks Ring Leader last year, was knocked down to George Irving, Mountbenger, Yarrow, and Norman and David Douglas, Catslackburn, Yarrow.
Norman and David Douglas of Catslackburn received £12,000 for a two-shear son of their home-bred Catslack Freedom Fighter. Writing the cheque for this one was Callum and Duncan Hume from Sundhope also in the Yarrow valley.
Another from Catslack, this time a shearling made £8,000. This boy, a son of the £12,000 Becks Quartz, sold to Blair and Morag Cockburn, Stirkfield, Broughton.
Earlier in the sale, John Paton with shepherd, James Cochrane, were also to receive £10,000 with their leading shearling from the 880-strong Castle Crawford. A Glenochar Knockout son, he went home with Anderson family from Easter Alemoor, Roberton, Hawick.
Castle Crawford also had sales of £6,500 and £6,000. The former was sired by the great breeding Castle Yeoman and found a home with Lorraine Luescher, Glendinning, Langholm. The latter, a son of Castle Evel Knievel was bought by Norman and David Douglas, Catslackburn.
Syd Anderson, with sons Ross and Scott, Easter Alemoor, received £8,000 for their Springwells Jack The Lad son. This shearling was knocked down to John Paton, Castle Crawford.
The Springwells flock was next in line. Tam Halliday's 300-ewe flock produced a £6,000 sale for their Castle Calamity son, which sold to Blair and Morag Cockburn, Stirkfield.
Other leading prices:-
£5,500 Castle to Mainside
£5,500 Catslack to Skelfhill
£5,500 Stirkfield to Cnewr
£5,000 Easter Alemoor to Stirkfield
£5,000 Blackburn to Glenochar
£5,000 Mountbenger to Shillmoor
£5,000 Hindhope to Ross-shire
£5,000 Hindhope to Cowburn
£4,500 Shillmoor to Becks
£4,000 Blackburn to Potholm
£4,000 Crossdykes to Granton
£4,000 East Redfordgreen to Chatto
£4,000 Stirkfield to Rowhope
With an excellent trade for commercial rams, the sale had a clearance rate in excess of 98%. The two-shears averaged £1,358.27, a rise of £160.01 on the 2020 sale. The shearlings averaged £1,568.89, a rise of £222.73. Overall the sale average of £1,489.80 was up £200.07 for the 354 sold.
These figures, coupled with the demand for breeding females, highlight the popularity of the South Country Cheviot in today's market which has seen this Society Sale average rise in excess of £510 over the last two sales.
Prior to the sale, the relaxation of Covid rules allowed us to have a show this year which was ably judged by Neil Hindmarsh, Rowhope, Harbottle, Morpeth.
Show results.
Groups of Three
1st - Catslack (Nos 188, 189 & 191)
2nd - Blackburn (Nos 137, 138 & 143)
3rd - Stirkfield (Nos 382, 383 & 384)
Two-Shear Rams
1st & Champion - Catslack (No 189)
2nd - Hindhope (No 281)
3rd - Mountbenger (No 196)
Shearling Rams
1st & Reserve Champion - Becks (No 345)
2nd - Mountbenger (No 197)
3rd - Blackburn (No 138)
The £20k Becks Sir Alex sold to Hindhope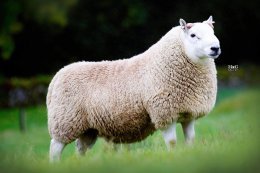 Flock Averages
| VENDOR | No | TOP | 2021 | 2020 |
| --- | --- | --- | --- | --- |
| Priesthaugh | 3 | 1,200 | 716.67 | 900 |
| Burrows | 5 | 1,000 | 640.00 | 680 |
| Easter Alemoor | 12 | 8,000 | 2,025.00 | 789 |
| Lochurd | 4 | 400 | 350.00 | 379 |
| Tushielaw | 6 | 1,000 | 533.33 | 650 |
| Glendinning | 9 | 2,500 | 977.77 | 721 |
| Carlenrig | 9 | 2,000 | 811.11 | 471 |
| Skelfhill | 7 | 1,200 | 764.28 | 1,715 |
| Shillmoor | 5 | 4,500 | 1610.00 | 2,467 |
| Crosscleugh | 7 | 1,200 | 628.57 | 540 |
| Tweedshaws | 3 | 1,400 | 833.33 | - |
| Castle | 14 | 10,000 | 3092.86 | 2,400 |
| Shep - Cochrane | 1 | 800 | 800.00 | 800 |
| Branxholm | 4 | 900 | 612.50 | 300 |
| Crosslee | 4 | 350 | 325.00 | 457 |
| Hislop | 10 | 2,000 | 925.00 | 678 |
| Granton | 8 | 2,000 | 912.59 | 929 |
| Glendearg | 8 | 2,800 | 1,343.75 | 820 |
| North Shortcleugh | 2 | 1,000 | 725.00 | 700 |
| High Dyke | 3 | 1,200 | 816.67 | - |
| Blackburn | 6 | 5,000 | 1,94167 | 713 |
| Mainside | 16 | 1,800 | 928.13 | 825 |
| Sundhope | 11 | 3,800 | 1118.18 | 1270 |
| Glenochar | 6 | 2,500 | 991.67 | 1264 |
| Glebehead | 1 | 400 | 400.00 | - |
| Unthank | 2 | 450 | 425.00 | 633 |
| Mountbenger | 9 | 5,000 | 1,500.00 | 2,105 |
| Gilmanscleugh | 10 | 1,800 | 900.00 | 1,322 |
| Crossdykes | 19 | 20,000 | 3,010.53 | 1597 |
| Townfoot | 2 | 1,800 | 1,350.00 | 4,400 |
| Turks | 1 | 1,000 | 1,000.00 | - |
| Cossarshill | 9 | 2,000 | 805.56 | 563 |
| East Redfordgreen | 4 | 4,000 | 1,250.00 | 738 |
| Drycleuchlea | 8 | 2,000 | 893.75 | 1083 |
| Upper Hindhope | 13 | 1,200 | 573.08 | 1,400 |
| Hindhope | 13 | 28,000 | 4,961.54 | 1,744 |
| Potholm | 7 | 1,500 | 657.14 | 617 |
| Glendivan | 4 | 600 | 412.50 | 385 |
| Springwells | 8 | 6,000 | 1,275.00 | 550 |
| Hoghill | 5 | 1,800 | 890.00 | 840 |
| Bloch | 12 | 450 | 425.00 | 1,083 |
| Ross Bell | 2 | 500 | 500.00 | 1,200 |
| Westerton | 4 | 700 | 437.50 | 425 |
| Cooms | 3 | 1,200 | 700.00 | 293 |
| Becks | 17 | 20,000 | 3,167.65 | 2,356 |
| Chatto | 6 | 1,600 | 600.00 | 300 |
| Shep - Brown | 2 | 350 | 350.00 | 1,600 |
| Stirkfield | 14 | 5,500 | 1,789.29 | 1,635 |
The £20k Crossdykes Rob Roy sold to Castle Crawford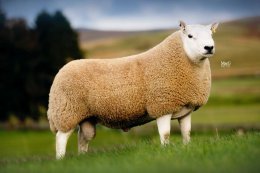 | LOT | VENDOR | PRICE | PURCHASER |
| --- | --- | --- | --- |
| 1 | Anderson, Priesthaugh | 350 | Eweslees |
| 2 | - | 1,200 | Wales |
| 3 | - | 600 | Wales |
| 4 | Smith, Burrows | 1,000 | Blakehopeburnhaugh |
| 5 | - | 350 | Hereford |
| 6 | - | 800 | Wales |
| 7 | - | 350 | Hereford |
| 8 | - | 700 | Wales |
| 9 | Anderson, Easter Alemoor | 8,000 | Castle |
| 10 | - | 1,200 | Saughtree |
| 11 | - | 700 | Wales |
| 12 | - | 800 | Hislop |
| 13 | - | 2,000 | Mainside |
| 14 | - | 450 | Wales |
| 15 | - | 1,800 | Saughtree |
| 16 | - | 1,200 | Granton |
| 17 | - | 1,000 | Langhope |
| 18 | - | 5,000 | Stirkfield |
| 19 | - | 550 | Ross-shire |
| 20 | - | 1,600 | East Redfordgreen |
| 21 | Noble, Lochurd | N/S | - |
| 22 | - | 350 | Borthwick Brae |
| 23 | - | 350 | Wales |
| 24 | - | 400 | Wales |
| 25 | - | 300 | Lancashire |
| 26 | - | N/S | - |
| 27 | Stewart, Tushielaw | 1,000 | Eldinhope |
| 28 | - | 350 | Buckinghamshire |
| 29 | - | 350 | Wales |
| 30 | - | 600 | Crosslee |
| 31 | - | 400 | Ross-shire |
| 32 | - | 500 | Wales |
| 33 | Luescher, Glendinning | 2,500 | Mainside |
| 34 | - | 1,000 | Clenries |
| 35 | - | 800 | Wester Deloraine |
| 36 | - | 1,000 | Arkleton |
| 37 | - | 400 | Buckinghamshire |
| 38 | - | 1,200 | Meikledale |
| 39 | - | 400 | Wales |
| 40 | - | 1,200 | Binks |
| 41 | - | 300 | Wales |
| 42 | Douglas, Carlenrig | 1,000 | Glenochar |
| 43 | - | 2,000 | Catslack |
| 44 | - | 1,500 | Stirkfield |
| 45 | - | 500 | Rowhope |
| 46 | - | 900 | Girnwood |
| 47 | - | 300 | Wales |
| 48 | - | 300 | Aberdeen |
| 49 | - | 350 | Northumberland |
| 50 | - | 450 | Whitefield |
| 51 | - | N/F | - |
The £12k Catslack Halo sold to Sundhope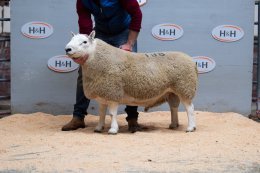 | LOT | VENDOR | PRICE | PURCHASER |
| --- | --- | --- | --- |
| 52 | Warden, Skelfhill | 1,200 | Lymiecleugh |
| 53 | - | 900 | Wales |
| 54 | - | N/F | - |
| 55 | - | N/F | - |
| 56 | - | 700 | Wales |
| 57 | - | 900 | High Thorneyburn |
| 58 | - | 450 | Wales |
| 59 | - | 500 | Wales |
| 60 | - | 700 | Northumberland |
| 61 | Walton, Shillmoor | 4,500 | Becks |
| 62 | - | 750 | Eweslees |
| 63 | - | 1,200 | Wales |
| 64 | - | 1,000 | Wales |
| 65 | - | 600 | Lochurd |
| 66 | Hepburn, Crosscleuch | 800 | Wales |
| 67 | - | 700 | Lymiecleugh |
| 68 | - | 800 | Cumbria |
| 69 | - | 550 | Eldinhope |
| 70 | - | 800 | Binks |
| 71 | - | 350 | Buckinghamshire |
| 72 | - | 400 | Cumbria |
| 73 | Manning, Tweedshaws | 1,400 | Blackhall |
| 74 | - | 550 | Blackhall |
| 75 | - | 550 | Blackhall |
| 76 | Paton, Castle | 2,000 | Hoghill |
| 77 | - | 10,000 | Easter Alemoor |
| 78 | - | 2,200 | Potholm |
| 79 | - | 2,800 | Crossdykes |
| 80 | - | 6,000 | Catslack |
| 81 | - | 6,500 | Glendinning |
| 82 | - | 1,600 | Gilmanscleuch |
| 83 | - | 2,000 | Glenochar |
| 84 | - | 800 | Yorkshire |
| 85 | - | 5,500 | Mainside |
| 86 | - | 1,200 | Wales |
| 87 | - | 1,200 | Wales |
| 88 | - | 700 | Wales |
| 89 | - | 800 | Girnwood |
| 90 | - | N/F | - |
| 91 | Shepherd - Cochrane | 800 | Auldtoon |
| 92 | Murray, Branxholm | 500 | Inverness |
| 93 | - | 700 | Wales |
| 94 | - | 900 | Meikledale |
| 95 | - | 350 | Perthshire |
| 96 | Davidson, Crosslee | 350 | Buckinghamshire |
| 97 | - | 350 | Buckinghamshire |
| 98 | - | 300 | Dinley |
| 99 | - | N/S | - |
| 100 | - | N/F | - |
| 101 | - | N/S | - |
| 102 | - | 300 | Dinley |
| 103 | - | N/F | - |
The £10k Castle Geronimo sold to Easter Alemoor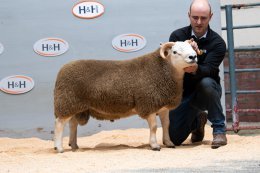 | LOT | VENDOR | PRICE | PURCHASER |
| --- | --- | --- | --- |
| 104 | Fleming, Hislop | N/F | - |
| 105 | - | 550 | Ramsaycleugh |
| 106 | - | 1,200 | Setthorns |
| 107 | - | 550 | Ross-shire |
| 108 | - | 600 | Lymiecleugh |
| 109 | - | 2,000 | East Redfordgreen |
| 110 | - | 1,200 | Branxholm |
| 111 | - | 400 | Devon |
| 112 | - | 1,500 | Setthorns |
| 113 | - | 700 | Wales |
| 114 | - | 550 | Milnholm |
| 115 | Halliday, Granton | 1,200 | Unthank |
| 116 | - | 800 | Wales |
| 117 | - | 800 | Wales |
| 118 | - | 2,000 | Inverness |
| 119 | - | 700 | Clenries |
| 120 | - | 450 | Dunnabie |
| 121 | - | 1,000 | Penlaw |
| 122 | - | 350 | Hereford |
| 123 | Reid, Glendearg | 2,800 | Tushielaw |
| 124 | - | 1,600 | Clenries |
| 125 | - | 600 | High Craigton |
| 126 | - | 2,500 | High Craigton |
| 127 | - | 400 | Lancashire |
| 128 | - | 350 | Wales |
| 129 | - | 1,800 | Wales |
| 130 | - | 700 | Cornwall |
| 131 | Aitchison, North Shortcleugh | 450 | Wales |
| 132 | - | 1,000 | Gall |
| 133 | - | N/F | - |
| 134 | Frame, High Dyke | 1,200 | Carlenrig |
| 135 | - | 800 | Wester Deloraine |
| 136 | - | 450 | Borthwick Brae |
| 137 | Jackson, Blackburn | 4,000 | Potholm |
| 138 | - | 5,000 | Glnochar |
| 139 | - | 800 | Linhope |
| 140 | - | N/F | - |
| 141 | - | 550 | Wales |
| 142 | - | 600 | Milnholm |
| 143 | - | 700 | Wales |
| 144 | Weir, Mainside | 1,000 | Terrona |
| 145 | - | 1,200 | Priesthaugh |
| 146 | - | 800 | Yorkshire |
| 147 | - | 1,200 | Rowhope |
| 148 | - | 800 | Somerset |
| 149 | - | 800 | Lochurd |
| 150 | - | 1,500 | Blakehopeburnhaugh |
| 151 | - | 900 | Saughtree |
| 152 | - | 800 | Cossarshill |
| 153 | - | 1,800 | Skelfhill |
| 154 | - | 600 | Aberdeen |
| 155 | - | 450 | Twistlehope |
| 156 | - | 900 | Terrona |
| 157 | - | 700 | Wales |
| 158 | - | 600 | Eweslees |
| 159 | - | 800 | Wales |
The 10k Crossdykes Rolex sold to Becks & Upper Hindhope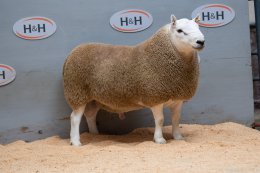 | LOT | VENDOR | PRICE | PURCHASER |
| --- | --- | --- | --- |
| 160 | Hume, Sundhope | 3,800 | Eldinhope |
| 161 | - | 3,000 | Langhope |
| 162 | - | 350 | Wales |
| 163 | - | 1,500 | Glenjaan |
| 164 | - | 700 | Perthshire |
| 165 | - | 450 | Crosslee |
| 166 | - | 500 | Wales |
| 167 | - | 500 | Wales |
| 168 | - | 350 | Hereford |
| 169 | - | 400 | Buckinghamshire |
| 170 | - | 750 | Wales |
| 171 | Linlithgow Farms, Glenochar | 2,500 | Bloch |
| 172 | - | 1,200 | Glendinning |
| 173 | - | 400 | Wales |
| 174 | - | 1,000 | Becks |
| 175 | - | 400 | Penlaw |
| 176 | - | 450 | Eskdale & Liddesdale |
| 177 | Hendrie, Glebehead | 400 | Devon |
| 178 | Douglas, Catslackburn | 1,000 | High Thorneyburn |
| 179 | - | 1,400 | Rowhope |
| 180 | - | 8,000 | Stirkfield |
| 181 | - | 5,500 | Skelfhill |
| 182 | - | 1,200 | Bodesbeck |
| 183 | - | 800 | Wales |
| 184 | - | 1,000 | Isle of Skye |
| 185 | - | 1,500 | Satchells |
| 186 | - | 1,200 | Isle of Skye |
| 187 | - | 1,200 | Cossarshill |
| 188 | - | 12,000 | Sundhope |
| 189 | - | 2,000 | Rowhope |
| 190 | - | 2,200 | Mountbenger |
| 191 | - | 1,200 | Cossarshill |
| 192 | - | 1,000 | Yorkshire |
| 193 | Busby, Unthank | N/S | - |
| 194 | - | 400 | Wales |
| 195 | - | 450 | Wales |
| 196 | Irvine, Mountbenger | 2,200 | Crossdykes |
| 197 | - | 5,000 | Shillmoor |
| 198 | - | 1,200 | Burrows |
| 199 | - | 1,200 | Cossarshill |
| 200 | - | 700 | Wales |
| 201 | - | 1,000 | Chanlockfoot |
| 202 | - | 800 | East Deloraine |
| 203 | - | 900 | East Deloraine |
| 204 | - | 500 | Yorkshire |
| 205 | - | N/F | - |
| 206 | - | N/F | - |
| 207 | Tennant, Gilmanscleugh | 1,800 | Stirkfield |
| 208 | - | 1,100 | Chatto |
| 209 | - | 900 | Yorkshire |
| 210 | - | 1,000 | Tushielaw |
| 211 | - | 900 | Wester Deloraine |
| 212 | - | 900 | Wales |
| 213 | - | 650 | Wales |
| 214 | - | 800 | Wales |
| 215 | - | 500 | Wales |
| 216 | - | 450 | Devon |
The £10k Becks Showman sold to Catslack & Mountbenger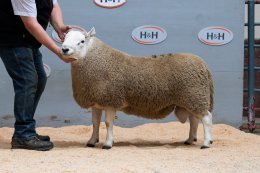 | LOT | VENDOR | PRICE | PURCHASER |
| --- | --- | --- | --- |
| 217 | Common, Crossdykes | 3,200 | High Dyke |
| 218 | - | 1,500 | Wales |
| 219 | - | 600 | Carterton |
| 220 | - | 2,800 | Gilmanscleugh |
| 221 | - | 400 | Wales |
| 222 | - | 800 | Wales |
| 223 | - | 10,000 | Becks & Upper Hindhope |
| 224 | - | 20,000 | Castle |
| 225 | - | 1,200 | Wales |
| 226 | - | 600 | Wales |
| 227 | - | 4,000 | Granton |
| 228 | - | 2,000 | Chanlockfoot |
| 229 | - | 1,200 | Westerton |
| 230 | - | 1,000 | Wales |
| 231 | - | 800 | Wales |
| 232 | - | 800 | Glendearg |
| 233 | - | 1,800 | Leam House |
| 234 | - | 3,000 | Perthshire |
| 235 | - | 1,500 | Wales |
| 236 | Goodfellow, Townfoot | 900 | Glendinning |
| 237 | - | 1,800 | Glendinning |
| 238 | McTurk, Old Gas House | 1,000 | Yorkshire |
| 239 | Jackson, Cossarshill | 500 | Wales |
| 240 | - | 2,000 | Mountbenger |
| 241 | - | 400 | Devon |
| 242 | - | 500 | Eweslees |
| 243 | - | 1,800 | Eldinhope |
| 244 | - | 800 | Borthwick Brae |
| 245 | - | 400 | Ross-shire |
| 246 | - | 400 | Devon |
| 247 | - | 450 | Cornwall |
| 248 | - | N/F | - |
| 249 | - | N/F | - |
| 250 | Anderson, East Redfordgreen | 4,000 | Chatto |
| 251 | - | 350 | Cornwall |
| 252 | - | 300 | Easter Alemoor |
| 253 | - | 350 | Hereford |
| 254 | Randall, Drycleuchlea | 1,200 | Wales |
| 255 | - | 900 | Tushielaw |
| 256 | - | 700 | Glendearg |
| 257 | - | 1,000 | Wales |
| 258 | - | 2,000 | Glendearg |
| 259 | - | 500 | Wales |
| 260 | - | 400 | Cornwall |
| 261 | - | 450 | Wales |
| 262 | - | N/F | - |
| LOT | VENDOR | PRICE | PURCHASER |
| --- | --- | --- | --- |
| 263 | Douglas, Upper Hindhope | 1,200 | Rowhope |
| 264 | - | N/F | _ |
| 265 | - | 400 | Eweslees |
| 266 | - | 500 | Rowhope |
| 267 | - | 400 | Wales |
| 268 | - | 600 | Perthshire |
| 269 | - | 800 | Rowhope |
| 270 | - | 450 | Cornwall |
| 271 | - | 400 | Lancashire |
| 272 | - | 1,000 | Wales |
| 273 | - | 500 | Terrona |
| 274 | - | 400 | Terrona |
| 275 | - | 350 | Lancashire |
| 276 | - | 450 | Wales |
| 277 | - | N/F | - |
| 278 | MacKenzie, Langdale | N/F | - |
| 279 | - | N/F | - |
| 280 | - | N/F | - |
| 281 | Elliot, Hindhope | 28,000 | Becks & Crossdykes |
| 282 | - | 10,000 | Instack |
| 283 | - | 1,800 | Ross-shire |
| 284 | - | 5,000 | Ross-shire |
| 285 | - | 7,000 | Hislop |
| 286 | - | 1,200 | Crosscleuch |
| 287 | - | 1,500 | Thornhill |
| 288 | - | 5,000 | Cowburn |
| 289 | - | 1,000 | Glenjaan |
| 290 | - | 600 | Wales |
| 291 | - | 2,000 | Hoghill |
| 292 | - | N/F | - |
| 293 | - | N/F | - |
| 294 | - | 900 | Wales |
| 295 | - | 500 | Linhope |
| 296 | Bridgewater & Wood, Potholm | 1,500 | Blakehopeburnhaugh |
| 297 | - | 700 | Ramsaycleugh |
| 298 | - | 500 | High Dyke |
| 299 | - | 350 | Wales |
| 300 | - | 450 | Arkleton |
| 301 | - | 400 | Wales |
| 302 | - | 700 | Sion Morgan |
| 303 | - | N/F | - |
| 304 | Fisher, Glendivan | 350 | Eweslees |
| 305 | - | 600 | Priesthaugh |
| 306 | - | 400 | Lancashire |
| 307 | - | 300 | Lancashire |
| 308 | Halliday, Springwells | 6,000 | Stirkfield |
| 309 | - | 1,400 | Stirkfield |
| 310 | - | 400 | Wales |
| 311 | - | 650 | Arkleton |
| 312 | - | 350 | Hereford |
| 313 | - | 550 | Borthwick Brae |
| 314 | - | 450 | East Redfordgreen |
| 315 | - | 400 | Cossarshill |
| LOT | VENDOR | PRICE | PURCHASER |
| --- | --- | --- | --- |
| 316 | Cavers, Hoghill | 1,800 | Cowburn |
| 317 | - | 550 | Cossarshill |
| 318 | - | N/S | - |
| 319 | - | 1,200 | Hindhope |
| 320 | - | 450 | Wales |
| 321 | - | 450 | Rowhope |
| 322 | Bell, Bloch | 450 | Lancashire |
| 323 | - | 400 | Lancashire |
| 324 | - | 450 | Penlaw |
| 325 | - | 450 | Penlaw |
| 326 | - | 400 | Lancashire |
| 327 | - | 400 | Wales |
| 328 | - | 450 | Wales |
| 329 | - | 400 | Lacashire |
| 330 | - | 400 | Hereford |
| 331 | - | 450 | Wales |
| 332 | - | 400 | Wales |
| 333 | - | 450 | Wales |
| 334 | Ross Bell | 500 | Mainside |
| 335 | - | 500 | Twistlehope |
| 336 | Duncan, Westerton | 700 | Glenochar |
| 337 | - | 450 | Cossarshill |
| 338 | - | 300 | Lancashire |
| 339 | - | 300 | Hereford |
| 340 | - | N/S | - |
| 341 | Eskdale & Liddesdale, Cooms | 1,200 | Lymiecleugh |
| 342 | - | N/F | - |
| 343 | - | 450 | Cossarshill |
| 344 | - | 450 | Half Share |
| 345 | Robertson, Becks | 10,000 | Catslack & Mountbenger |
| 346 | - | 20,000 | Hindhope |
| 347 | - | 2,200 | Hindhope |
| 348 | - | 1,000 | Ayrshire |
| 349 | - | 1,500 | Langdale |
| 350 | - | N/F | - |
| 351 | - | 3,200 | Blackburn |
| 352 | - | 2,500 | Crossdykes |
| 353 | - | 1,500 | Crosscleuch |
| 354 | - | 1,000 | Sion Morgan |
| 355 | - | 450 | Wales |
| 356 | - | 3,200 | Wales |
| 357 | - | 1,500 | Northumberland |
| 358 | - | 450 | Potholm |
| 359 | - | 700 | Gilmanscleuch |
| 360 | - | 450 | Aberdeen |
| 361 | - | 3,000 | Crosslee |
| 362 | - | N/F | - |
| 363 | - | N/F | - |
| 364 | - | 1,200 | Twistlehope |
| LOT | VENDOR | PRICE | PURCHASER |
| --- | --- | --- | --- |
| 365 | Easton, Langhope | N/F | - |
| 366 | - | N/F | - |
| 367 | - | N/F | - |
| 368 | - | N/F | - |
| 369 | - | N/F | - |
| 370 | - | N/F | - |
| 371 | Ker, Chatto | 400 | Wales |
| 372 | - | 400 | Wales |
| 373 | - | N/F | - |
| 374 | - | N/F | - |
| 375 | - | 350 | Hereford |
| 376 | - | 400 | Wales |
| 377 | - | 1,600 | Wales |
| 378 | - | 450 | Wales |
| 379 | Shepherd - Brown | 350 | Mainside |
| 380 | - | 350 | Inverness |
| 381 | Cockburn, Stirkfield | 500 | Eskdale & Liddesdale |
| 382 | - | 2,800 | Catslack |
| 383 | - | 4,000 | Rowhope |
| 384 | - | 5,500 | Cnewr |
| 385 | - | 450 | Glendearg |
| 386 | - | 3,800 | Rowhope |
| 387 | - | 1,500 | Northumberland |
| 388 | - | 600 | Cornwall |
| 389 | - | 450 | Devon |
| 390 | - | 3,000 | Perthshire & Inverness |
| 391 | - | 500 | Eskdale & Liddesdale |
| 392 | - | 700 | Wales |
| 393 | - | 800 | Eskdale & Liddesdale |
| 394 | - | 450 | Devon |